When Jimmy Page Joined Van Morrison and Them on the 1964 'Baby Please Don't Go' Session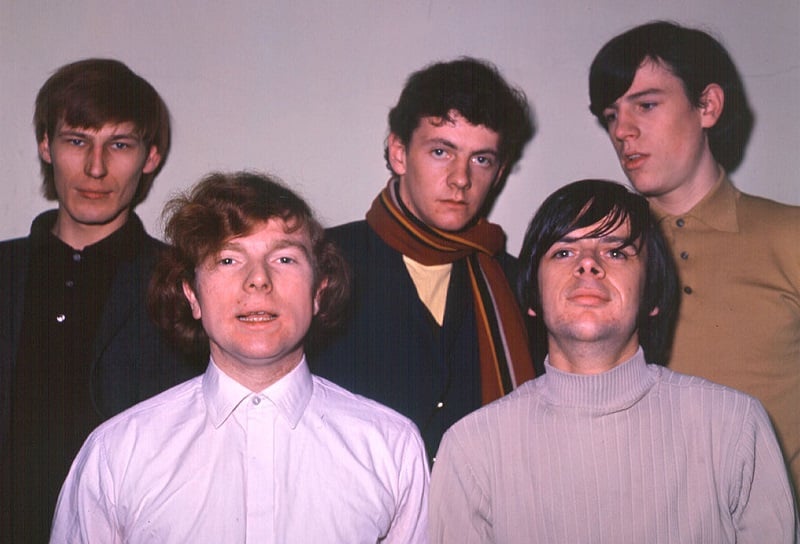 It can't be a good feeling when members of a band turned up at a record date to find session musicians ready to take their place. Ringo Starr certainly wasn't happy to learn someone else would play drums on the first Beatles recording sessions.
But session musicians could just be an insurance policy for producers. That was the case when Jimmy Page turned up at The Who's first record date. As Page recalled it, you could barely hear him playing behind Pete Townshend on "I Can't Explain." In Page's words, "I didn't need to be there."
The same might be said for the sessions for Them's "Baby Please Don't Go," though it depends who you ask. Billy Harrison, who played lead guitar for the band (and at this session), described a certain amount of grumbling in the studio due to Page's presence.
Van Morrison, who fronted Them and got his hit song "Gloria" on the B-side of "Baby Please Don't Go," said he had no problem whatsoever having Page there. Either way, the 19-year-old Morrison and 20-year-old Page made quite a record with the others in the studio that day in 1964.
Them recorded a blistering version of the traditional blues track
Rock band "Them" featuring Van Morrison (front left) pose for a portrait in 1964 in London. | Cyrus Andrews/Michael Ochs Archives/Getty Images
Them didn't last terribly long as a band and Morrison's run in the group (1964-66) totaled just a few years. However, the band managed to record a handful of singles that jump out at listeners more than 50 years later.
"Baby Please Don't Go," a traditional blues made famous by Big Joe Williams in the 1930s, counts among them. Harrison's distinctive guitar lick cuts through the speakers to this day, as does the pulsing rhythm and Morrison vocal.
The day Page met Morrison certainly stood out to the Led Zeppelin founder years later. "My first impression of Van Morrison was that he was a terrific singer," Page told Cameron Crowe. "No, I take that back. I thought he was a really dirty singer. Everything he did had a real big pair of balls to it."
You could say the same about the guitar lines of Harrison or the drumming by another session man, Bobby Graham. Morrison also remembered Page in the studio playing "Baby Please Don't Go."
Van Morrison said he loved having Jimmy Page in the studio
Jimmy Page …
Source:: Showbiz Cheat Sheet
(Visited 4 times, 1 visits today)