The Best Content to Make Your Friends and Family Stan BTS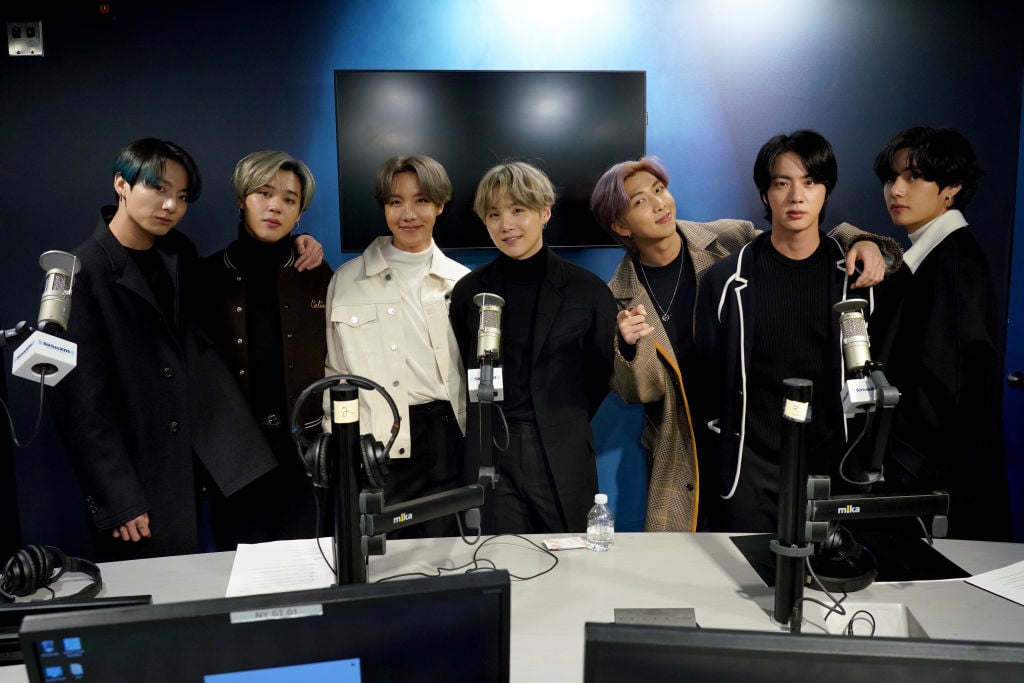 "I just wanted to learn their names" is how it always starts, and then countless music videos later you're the newest fan of BTS. As people practice social distancing or are quarantined to their homes due to coronavirus (COVID-19), now is the perfect time for ARMY to turn their friends and family into BTS fans as well.
Why? Because BTS have made so much fun and entertaining content over the past seven years. Countless concert performances? Check. Variety show? Check. Travel reality show? Check. Talk show appearances? Check. Documentaries? Check. The BTS members have already positively impacted millions of people, and positivity is what the world needs right now.
BTS | Cindy Ord/Getty Images for SiriusXMBTS's 'Carpool Karaoke' appearance
On Feb. 25, 2020, BTS's "Carpool Karaoke" appearance aired on The Late Late Show with James Corden. Even people who aren't familiar with BTS will be familiar with the format of "Carpool Karaoke," so this is a great starting point to introduce friends and family to BTS.
The segment is nearly 17 minutes of pure happiness. Along with Corden, BTS sing their songs "MIC Drop," "ON," and "Black Swan," Bruno Mars' "Finesse (Remix) (Feat. Cardi B)," and Post Malone's "Circles." What makes "Carpool Karaoke" a great introduction to BTS is every member's personality shines through, and the members also get to flex their comedic skills.
Show your friends and family BTS's 2019 MMA Performance
Yes, the performance is over 37 minutes long, but it's so worth it. It's a performance that demonstrates why BTS is the biggest music group in the world. At the 2019 Melon Music Awards, BTS performed "Intro: Persona," "Boy In Luv," "Boy With Luv," "Mikrokosmos," and "Dionysus."
The most showstopping part of the performance comes in the last 18 minutes when BTS perform "Dionysus." As a lead up to the song, each member performs a solo dance to a past BTS song that reflects their individual style and takes viewers through BTS's discography. Their fiery rendition of "Dionysus" also incorporates a dance break remixed with their 2013 song "N.O," displaying their remarkable talent.
The 'Saturday Night Live' performances are great content to show future BTS fans
In April 2019, BTS performed on SNL after the release of their EP Map of the Soul: Persona. The Korean artists performed the EP's lead single "Boy With Luv" and their 2017 hit "MIC Drop (Steve …
Source:: Showbiz Cheat Sheet
(Visited 4 times, 1 visits today)