'Survivor 40: Winners at War': Fans Think Jeff Probst is Like 'A Kid in A Candy Store' This Season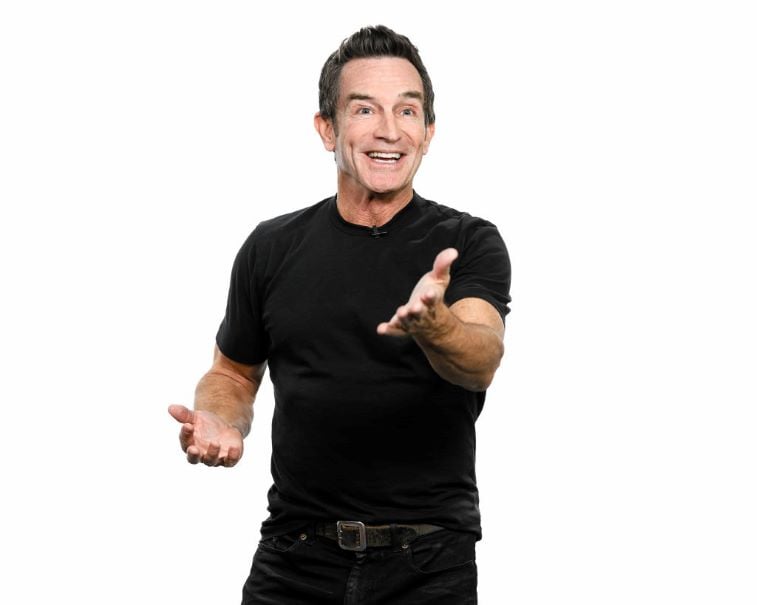 The CBS reality show Survivor is in its 40th season, and fans have noticed that host Jeff Probst is incredibly happy about something in this anniversary year. The viewers weighed in on why he looks like a "kid in a candy store" every week.
Jeff Probst | Rich Polk/Getty Images for IMDbFans know the 'Survivor' seasons that Jeff Probst hated
"Imagine going from last season to this season," one fan wrote on Reddit. "I'd be happy too (and am, in fact, happy)."
On Survivor Island of the Idols, fans feel there was a "bland cast, bland winner, and feely Dan." The controversy surrounding Dan Spilo ruined the season for many people. He was the first player ever ejected from the game and engaged in inappropriate touching with the other players. He was finally removed after an incident that happened off-camera.
"But, for me, everything that happened after the incident kind of just tainted the season and some of the players as a whole," another Redditor added.
View this post on Instagram
This 48-year-old talent manager has a clear strategy, but how will his eagerness to play impact his game? Meet Dan. #Survivor
A post shared by CBS Survivor (@survivorcbs) on Sep 11, 2019 at 3:00pm PDT
Fans also feel like Probst was noticeably different during certain seasons where he didn't necessarily love all of the players.
"Thailand was pretty noticeable how DONE he was," one fan wrote.
Other seasons fans mention as not Probst's favorites include Tocantins, South Pacific, Nicaragua, and Gabon.
Jeff Probst is the winner of 'Survivor 40: Winners at War' according to fans
"Can we take a moment to appreciate how happy Jeff looks this season," one viewer wrote on Reddit. "He's like a kid in a candy store."
Fans feel that Probst is the happiest ever seeing him have all of his favorite players back for season 40. With the unforgettable antics of Boston Rob Mariano, Sandra Diaz-Twine's sit-out bench, and Tony Vlachos' Spy Shack, it is an epic season.
"I think Jeff is the real winner of this season," added another Redditor. "I get happy every time I see Jeff because he's always smiling and radiating …
Source:: Showbiz Cheat Sheet
(Visited 4 times, 1 visits today)