'Love Is Blind': Giannina Was Originally Locked in on Barnett and Amber Liked Damian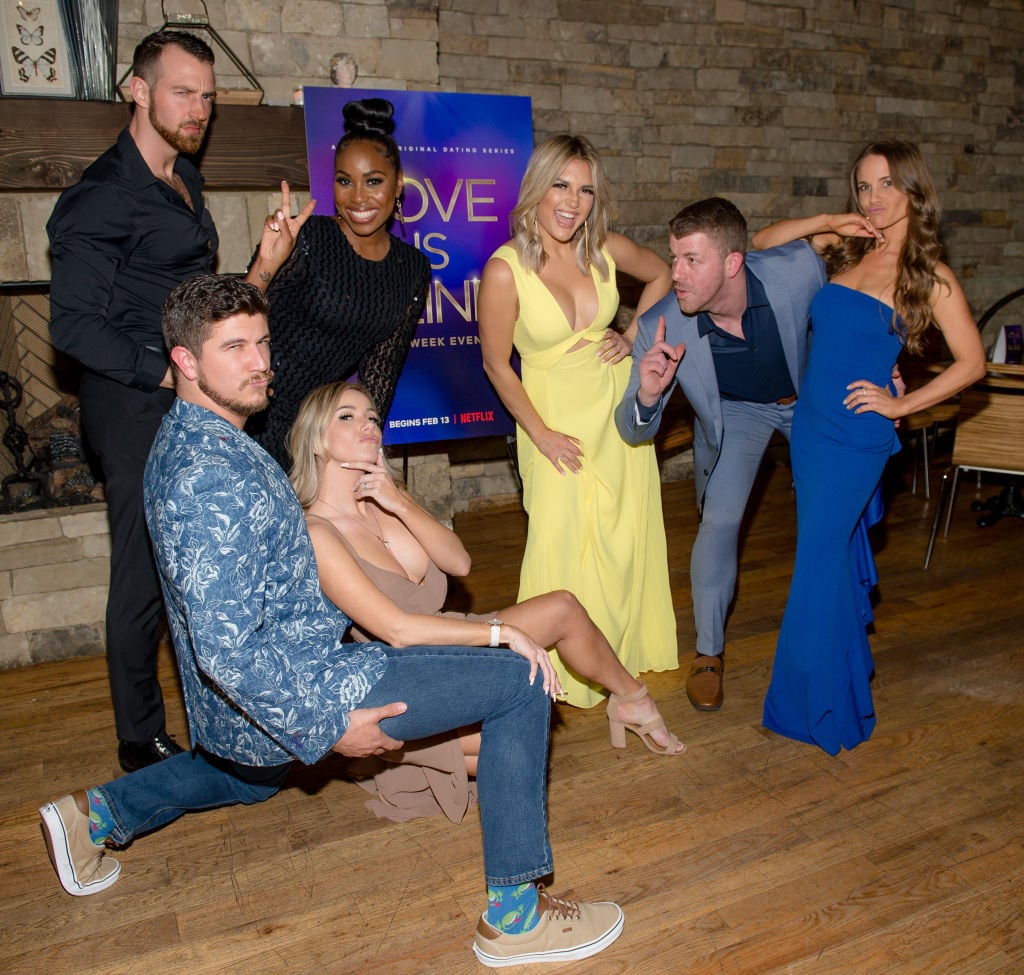 Matt Barnett, Amber Pike, Cameron Hamilton, Lauren Speed, Giannina Gibelli, Damian Powers, and Kelly Chase | Marcus Ingram/Getty Images for Netflix
"I loved them," Giannina said on a recent episode of the podcast "
When Giannina Gibelli agreed to go on Love Is Blind after someone from casting had reached out to her on Instagram, she decided she wanted to be the "peacemaker" of the group.
During the pod portion of the experiment, she had two different roommates: Lexie Skipper (whose love story wasn't shown), and Lauren Speed (who ended up with Cameron Hamilton).
Matt Barnett, Amber Pike, Cameron Hamilton, Lauren Speed, Giannina Gibelli, Damian Powers, and Kelly Chase | Marcus Ingram/Getty Images for Netflix
"I loved them," Giannina said on a recent episode of the podcast "Love In Sight."
"With Lexie, we kind of just like bonded right away. I love her sense of fashion so that's how we bonded. And then Lauren and I, she's just like this quirky, funny soul. I was kind of just like able to find pieces of myself in every single girl, every single person. Me and her were just super funny. Trying to like jack the system and get some music going but we really couldn't," said Giannina of her pod roommates.
Giannina tried to be the 'peacemaker' while filming 'Love Is Blind'
The reality star says she knew there was a chance some of the women wouldn't get along. Everyone's going after the same group of men, after all. So she wanted to try and keep the peace.
"I went in there with the mindset of being the peacemaker. So even though some girls' personalities–no surprise, Amber's personality was very strong," she said.
View this post on Instagram
welp today was hard ya'll not gonna lie, bless Dame for keeping me sane and making quarantine life the sweet life, but focusing on what I do have rather than what I don't, really got me through. we can always compare ourselves with our past or future selves but what we have is here now* and that's all we ever needed anyway
A post shared by Giannina Milady Gibelli (@gianninagibelli) on Mar 22, 2020 at 10:37pm PDT
The podcast host said it seems like Amber "talks a lot about Amber." But G didn't take the bait.
"Well, I really like to see the reason why people talk about things. No one tells you something unless they want …
Source:: Showbiz Cheat Sheet
(Visited 5 times, 2 visits today)