'KUWTK' Fans Believe They've Found the Root of the Kim & Kourtney Kardashian Feud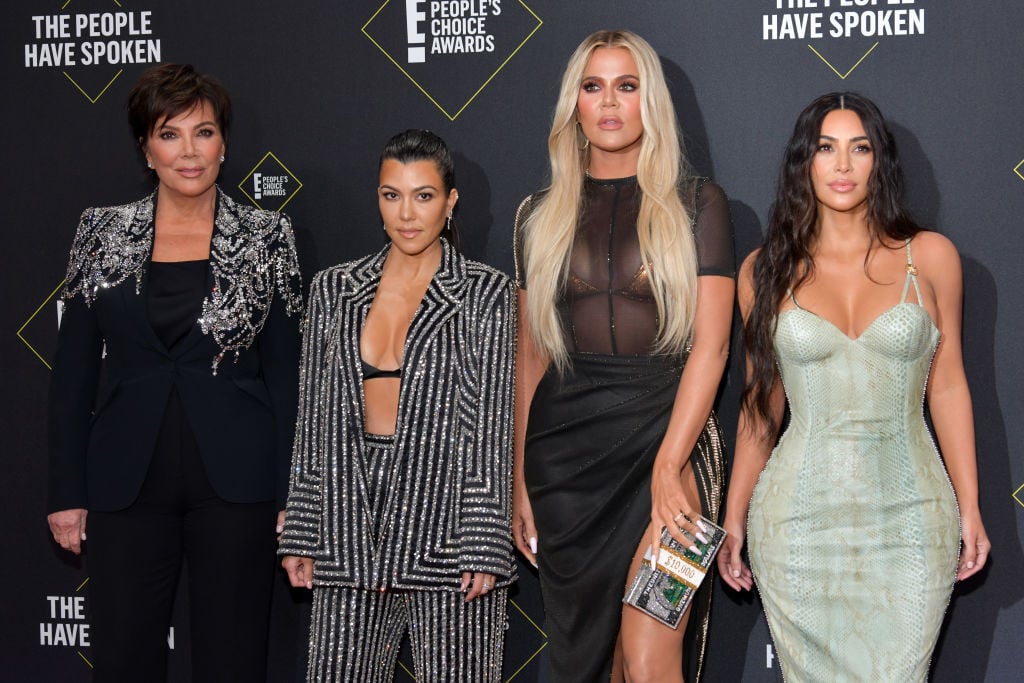 Keeping Up with the Kardashians is back, right on the heels of the reignited Kim Kardashian West and Taylor Swift feud, and the timing is almost too perfect. But, whether Kris Jenner leaked the full version of the phone call, or not, fans of the hit reality tv show thrilled to be dialing back into the KarJenner drama. If the promos are to be believed, season 18 of the show kicks off with a bang. Once again, the two eldest KarJenners are at odds. But this time, things get physical.
Kris Jenner, Kourtney Kardashian, Khloé Kardashian, and Kim Kardashian West | Rodin Eckenroth/WireImage
The feud between the KKW Beauty owner and the Poosh founder has been heating up for several seasons now. The sisters have argued about everything from candy, to photoshoots, to birthday parties, to work ethic. But, what's they've been arguing about the most lately is Kardashian's disinterest in filming Keeping Up with the Kardashians. The eldest Karjenner has expressed that she's not as excited about filming as she once was and that she wants to spend more time with her family and less time filming.
Season 18 of 'Keeping Up with the Kardashians' starts with sister drama
Though spending more time with her kids is a reasonable desire, Kardashian's unwillingness to film has a direct impact on Kardashian West and her younger sister, Khloé. The Good American owner explained on Twitter that she and her older sisters have a partnership and when one of them slacks off on filming, the others have to film more in order to pick up the slack. Though Kardashian West and Khloé Kardashian have confronted their eldest sibling on the issue, clearly not much has changed.
View this post on Instagram
We've got so much to show you and we're unpacking it all when #KUWTK returns Thursday, March 26 only on E!
A post shared by Kardashians on E! (@kuwtk) on Feb 25, 2020 at 11:44am PST
Recently, a clip from season 18 of Keeping Up with the Kardashians was posted to their show's Instagram page. The sisters are once again arguing about Kourtney Kardashian's attitude towards them and filming. In …
Source:: Showbiz Cheat Sheet
(Visited 2 times, 1 visits today)