Chris Harrison Talks Hannah Brown and Tyler Cameron Says, It 'Might Be a Quarantine Relationship'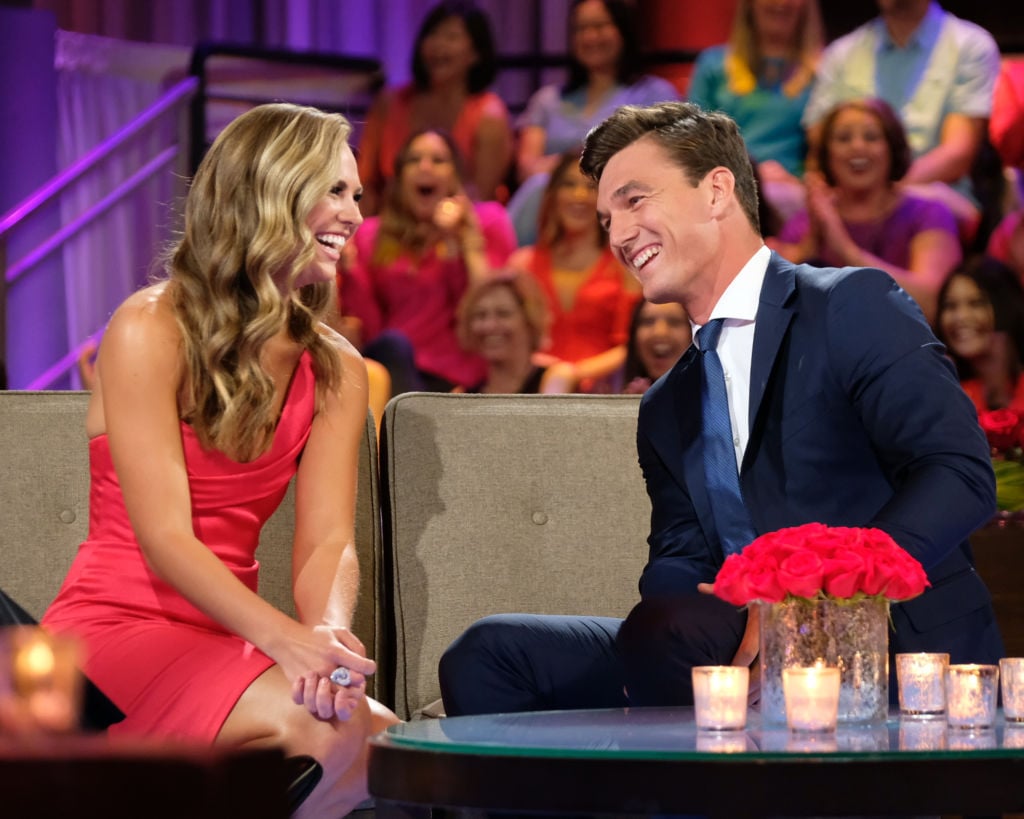 The Bachelorette fans have been freaking out because Hannah Brown and Tyler Cameron are staying together while social distancing. Some are wondering if they are just friends or something more. Chris Harrison gave his own theory on what's happening between them.
Hannah Brown and Tyler Cameron reunited
Hannah Brown and Tyler Cameron on 'The Bachelorette' | John Fleenor via Getty Images
The Bachelorette starring Brown ended with her dumping Jed Wyatt. She then talked to Cameron on After the Finale Rose and showed some interest in getting a drink with him after the show.
They were seen together after the live show. But then he began dating Gigi Hadid, but they later broke up. Brown went on to compete on Dancing with the Stars and won the season.
Brown and Cameron reunited shortly after his mother died. They were seen together in his hometown, Jupiter, Florida at places like a mall and a school, according to People.
They are still together during social distancing
View this post on Instagram
Update: Tyler got his money back
A post shared by The Quarantine Crew (@thequarantinecrew) on Mar 21, 2020 at 6:23pm PDT
People are now social distancing to avoid the spread of coronavirus. Brown and Cameron are still together with their friends in Florida. They called themselves the Quarantine Crew.
They posted some Instagram videos and things on TikTok of them dancing. The group also posted workouts for their fans on Instagram.
It looks Brown and Cameron are having fun messing with fans. They played a game of Spin the Bottle together. Harrison recently gave his theory on what is going on between them.
He thinks they're "just friends" but wouldn't be surprised if they were something more. "Yeah, it wouldn't shock me. I think they'd be great together," Harrison told Entertainment Tonight. "But they're probably just friends."
Chris Harrison said it might be a quarantine relationship
View this post on Instagram
Buenos Dias amor #TheBachelor #BachelorNation #Chile
A post shared by Chris Harrison (@chrisbharrison) on Feb 6, 2020 at 8:09am PST
The host talked to Access Hollywood about Brown and Cameron …
Source:: Showbiz Cheat Sheet
(Visited 3 times, 1 visits today)