'Cheer' Coach Monica Aldama Responds to Daytona Competition Being Canceled: 'I Am Heartbroken'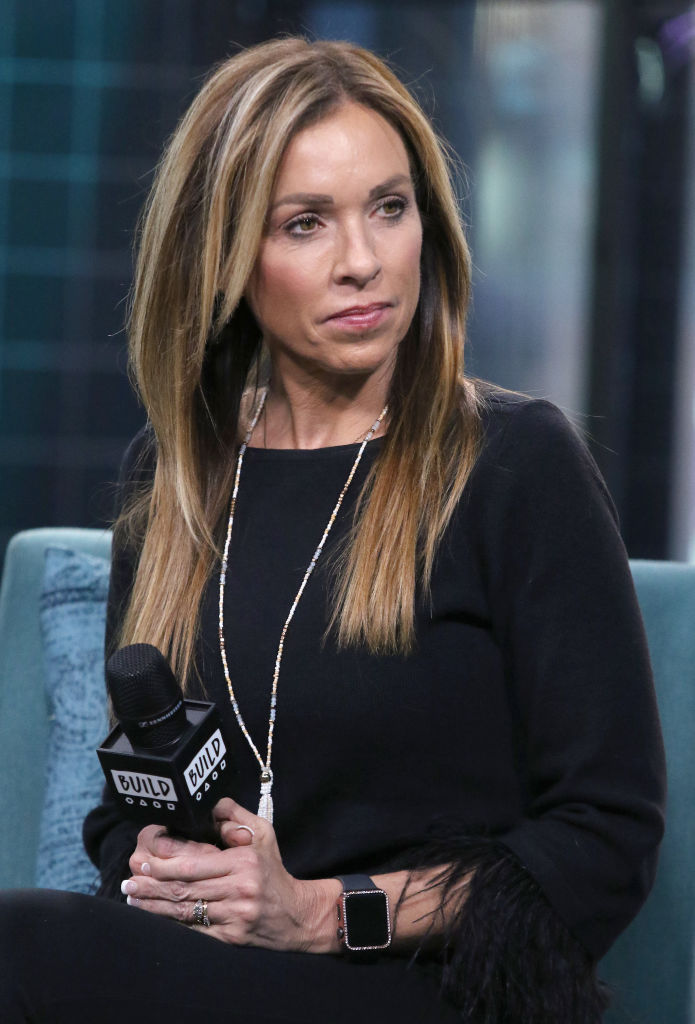 Monica Aldama attends the Build Series to discuss Cheer in January 2020 | Jim Spellman/Getty Images
Daytona cheer championship canceled in 2020
When Netflix introduced the world to the Navarro College cheerleading team and their coach Monica Aldama, many viewers fell in love. The six-part documentary Cheer told the story of the junior college cheer team's journey to the National Cheerleaders Association's Collegiate National Championship in Daytona, Florida in 2019. Sadly, this year the Navarro College Cheer team won't be able to compete in Daytona. Varsity Sports recently canceled Daytona as a result of the coronavirus pandemic. Aldama recently shared her feelings about the decision on Instagram.
Monica Aldama attends the Build Series to discuss Cheer in January 2020 | Jim Spellman/Getty ImagesDaytona cheer championship canceled in 2020
Earlier this month, Varsity Spirit revealed the news that all events scheduled for the next 8 weeks will be canceled. Their Mar. 15, 2020, statement read:
As you may have seen, the CDC announced their recommendation to cancel or postpone events with 50 or more people for the next eight weeks. With that recommendation, Varsity Spirit has made the decision to not proceed as planned with scheduled events for at least the next eight weeks.
Monica Aldama, Carissa Culiner, Morgan Simianer, and La'Darius Marshall on the Daily Pop set | Aaron Poole/E! Entertainment/NBCU Photo Bank via Getty Images
They added that they were optimistic things could change.
"We are hopeful this situation will improve, and we sincerely appreciate your patience and understanding as we navigate this unprecedented situation," the statement continued.
The cast of the Netflix show react to the news about the cheerleading competition
The Navarro Cheer team was disappointed to miss out on the championship. La'Darius Marshall, one of the standout personalities from the Netflix series, wrote an Instagram post about ending his cheer career.
"This isn't goodbye Navarro 2020, it's see you later," Marshall wrote. "Daytona you will be missed and greatly appreciated. I love everyone one of my teammates and all the love we shared."
Since many cheerleaders don't have opportunities to practice or compete in the sport past the college level, Marshall is saying goodbye to the sport as a whole. The Cheer star continued in his Instagram caption:
The end of my cheerleading career has come a bit early. For everyone who supported me all this way I want to say thank you and I love you. I'm heartbroken for my team and coaches … I never got to say goodbye to my brothers and sisters but I know we all love each other …
Source:: Showbiz Cheat Sheet
(Visited 4 times, 1 visits today)