Ana de Armas' Message for People Who Doubt Her Ability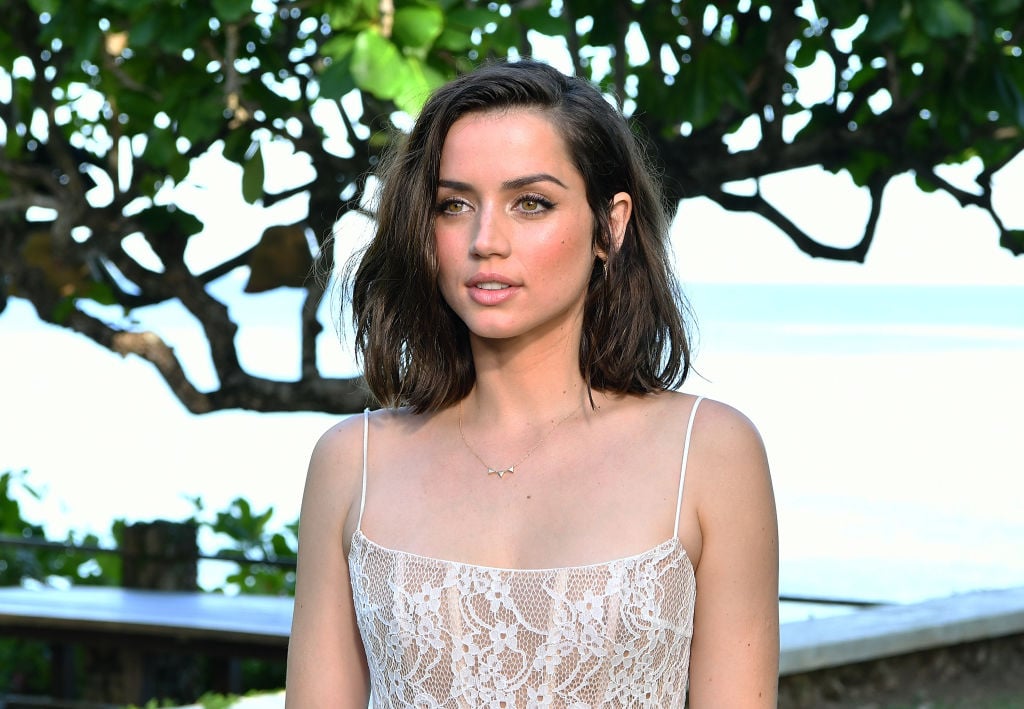 Ana de Armas is best known for her appearances in War
Dogs and Knives Out. Here's what the actress once said about people
who doubt her ability as an actress.
Ana de Armas' movies and TV roles
Ana de Armas | Slaven Vlasic/Getty Images for Metro Goldwyn Mayer Pictures
Ana de Armas made her acting debut in the 2006 movie Virgin
Rose, in which she played the role of Marie. The following year she
appeared in the film Madrigal. The actress landed her first recurring
role when she starred in the television series The Boarding School. She
played the character Carolina Leal Solís from 2007 to 2010.
Her first English movie role was in the 2015 film Knock Knock,
alongside actor Keanu Reeves. After that, she appeared in the film Anabel.
She began playing bigger roles in the films War Dogs, Bladerunner
2049, and Knives Out.
Ana de Armas makes sure work isn't the center of her life
Ana de Armas in 2019 | Tasos Katopodis/WireImage
Although de Armas has enjoyed a successful acting career, work isn't her main focus. She told Vanity Fair's Sloane Crosley she prefers to talk about life and what's going on in the world. She says she is fond of her career as an actress, but she wants to live a well-rounded life.
"I have great friends, and incredible things have happened for me here, but the lifestyle and the exposure and the constant business situations are not for me," de Armas told Vanity Fair. "I like talking about life and art and babies and pets. Acting is what I love to do, but I can't talk about it, not all the time."
Ana de Armas' message for people who doubt her ability
Ana de Armas | Vittorio Zunino Celotto/Getty Images for Campari
In her Vanity Fair interview, De Armas says she doesn't have to prove herself to anyone. Rather, she is focused on proving to herself that she has the ability to complete a challenge.
"For anyone who ever questions or how did I get to do this or that, f*** them," de Armas said. "They will not get to spend their New Year's with me. They are not the people whose opinion I should care about. They are not the people I share my happiness with. I've never had an agenda. All I want to do is work. All I want to do is get something challenging and prove to myself that I can do it."
Ana de Armas …
Source:: Showbiz Cheat Sheet
(Visited 4 times, 1 visits today)