11 Hand-Washing and Hygiene Videos To Show Your Kids During the Coronavirus Outbreak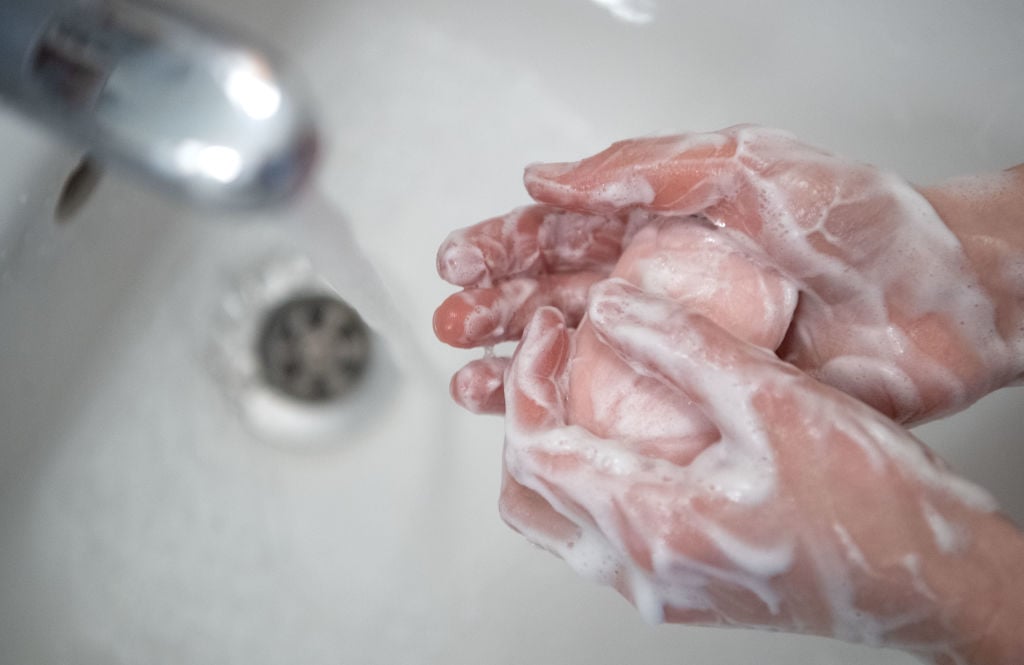 It's always important for kids to know about proper hygiene and hand-washing techniques. But, as the COVID-19 pandemic spreads across the globe, it's more crucial than ever for children to understand how to keep themselves and others safe, clean, and protected.
These YouTube videos, from animated songs to in-depth step-by-step tutorials, will help your kids develop a better understanding of why we need to wash our hands and how to do it most effectively. Good hygiene habits are especially important during the coronavirus outbreak, but they'll serve your little ones long after we're done with self-isolation.
Child washing their hands | Marijan Murat/picture alliance via Getty Images'Wash My Hands Song,' Busy Beavers
This cute little song helps younger kids know when they should wash their hands, especially during the coronavirus outbreak: before and after meals, after playing outside or with toys, before and after using the bathroom, etc. It's best for toddlers and preschoolers.
'Cover Your Mouth When You Cough,' PlayKids
Every parent knows what a struggle it is to get some kids to cover their mouth with their elbow when they cough. But with a contagious virus making the rounds, it's more important than ever. This song offers a gentle, catchy reminder.
'Wash Your Hands,' 'StoryBots' On Netflix
This tongue-in-cheek song from Netflix's StoryBots is a sarcastic and silly (but informative) take on hand-washing for kids of all ages. (And it's so catchy that it'll probably stick in your head, too.)
'How Germs Spread,' Cincinnati Children's Hospital
Ideal for slightly older kids, this video explainer gives a more in-depth look at the science of germs from the medical professionals at Cincinnati Children's Hospital. The easy-to-follow mini-lesson is great for children who might be asking a lot of questions about the coronavirus.
'Our Favorite Songs About Good Habits,' Super Simple Songs
Hey, as long as you're already talking about hand-washing during the COVID-19 outbreak, you might as well take the opportunity to promote good hygiene all around, right? This collection of sing-along songs covers hand-washing, teeth-brushing, cleaning up your play area, grooming, bathing, and other basic hygiene habits.
'Germs Germs Go Away' From 'Daniel Tiger's Neighborhood' On PBS Kids
In this toddler- and preschooler-friendly song from Daniel Tiger's Neighborhood, Daniel Tiger makes believe that he can send germs on their way like …
Source:: Showbiz Cheat Sheet
(Visited 4 times, 1 visits today)