'This Is Us' Season Finale: Why Fans Fear Kate Pearson Is Dead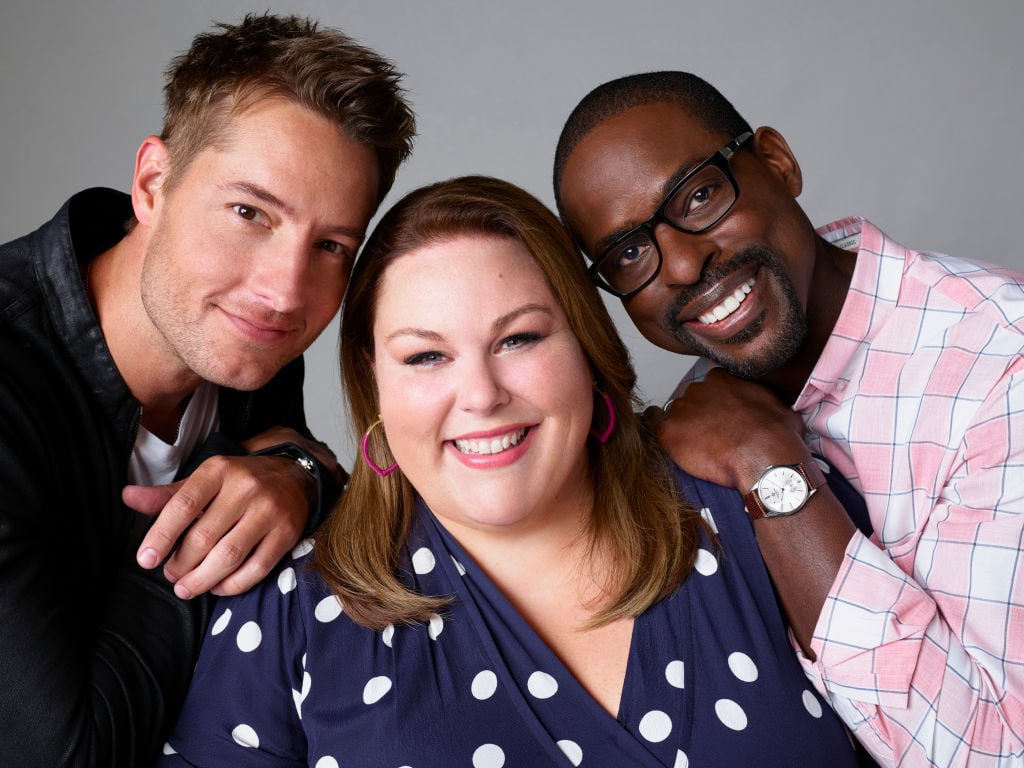 The This Is Us season finale has come and gone and, as promised, fans are reeling from an emotional rollercoaster. The hit NBC drama delivered everything that fans can expect from the award-winning series: drama, surprises, heartfelt moments, impeccable writing, and stellar acting. But, more than anything, the season 4 finale left viewers with more questions.
[Spoiler Alert: This article contains spoilers for the This Is Us season finale.]
Justin Hartley, Chrissy Metz, and Sterling K. Brown | Jeff Lipsky/NBCU Photo Bank/NBCUniversal via Getty Images via Getty ImagesThe 'This Is Us' season finale left fans with lots of questions
There's certainly a lot to unpack from the This Is Us season finale. Questions like "Does Rebecca really go to St. Louis?", "Are Sophie and Kevin still endgame?" and "Who is Uncle Nicky married to?" are causing fans to rack their brains. Most importantly, fans want to know how Randall and Kevin will ever be able to come back from that brutal argument. But, what has the potential to be even more devastating is something that we may not have even seen yet. That is, the death of one of the Big Three.
Kate Pearson has been noticeably absent from the future
One of the things that makes This Is Us so compelling is not only the inclusion of flashbacks, but also the inclusion of flash-forwards. The season finale was no exception and fans exhaled when Kevin placed his hand on Randall's back in the future. But, one person who has been noticeably missing from the flash-forwards is Kate. All season, fans have been waiting on bated breath to see her in the future. But, while we see her husband, Toby, we never actually see Kate.
View this post on Instagram
Get your tissues ready… #ThisIsUs Season 4 finale TONIGHT! @nbcthisisus
A post shared by Chrissy Metz (@chrissymetz) on Mar 24, 2020 at 3:06pm PDT
Kate's apparent absence has caused fans to fear the worst for Kate. After seeing the season finale, they believe that she may actually be dead in the future. "They've never showed Kate in the future!?" one fan wrote on the This Is Us Instagram page. …
Source:: Showbiz Cheat Sheet
(Visited 11 times, 1 visits today)