Here's Why This 'Fight Club' Star Was Hurt When the Movie Came Out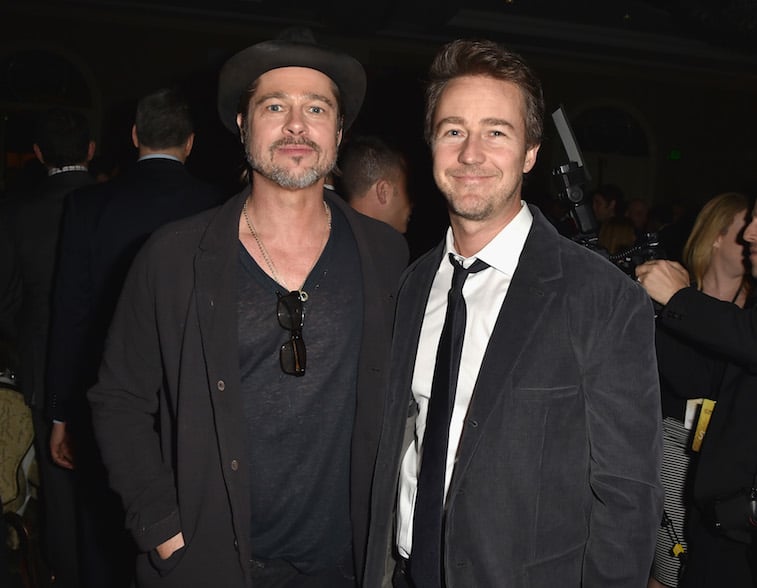 In 2019, Fight Club celebrated its 20th anniversary, and not with any literal fight clubs…or at least any anyone knows about.
Some of the cast members have been interviewed of late about the film's impact over the years. Edward Norton is one who recently talked about it for the first time in a long while.
During an interview with PeopleTV's Couch Surfing show, Norton expounded on how much he and the other cast members were hurt over one unexpected thing. No, it wasn't from being physically hurt during the fight scenes.
Considering the film was already a major experiment and sending a major message about toxic masculinity (years before such things were explored), it was lucky to make as much money as it did at the time.
Even so, Norton hoped the message would resonate much earlier than it did.
Box office was surprisingly tepid for 'Fight Club'
Actors Brad Pitt and Edward Norton | Kevin Winter/Getty Images for AFI
After 20 years, many might find it surprising the film didn't really do well at the box office. Nowadays, it's considered an iconic movie that helped define the latter part of pop culture in the 1990s. Many also own it in some kind of physical media form, and it's constantly referenced on social media on a near daily basis.
In 1999, though, a movie attacking male masculinity and consumerism was a bit unheard of in making any decent money. Despite Brad Pitt being a full-fledged movie star at the time, some might have been turned off with the type of role he played here.
His Tyler Durden might have been a fantastical Mr. Hyde character in the mind of Norton's anonymous "everyman" character, but he either enlightened or disturbed millions of men at the time.
Women likely didn't love Pitt's character either since Fight Club was usually deemed the ultimate anti-date movie. Since the majority of his fans in the '90s were women, it's no wonder he went back to more romantic parts afterward.
Outside of initial excitement over the film in its first week, it fell 42% in its second week, never making a profit at the box office. Norton says in his PeopleTV interview that he and the cast were initially hurt by the box office disappointment then.
Were men truly spooked by the 'Fight Club' message?
It's still arguable the anti-toxic masculinity message of the film was a bit too obscured to really resonate …
Source:: Showbiz Cheat Sheet
(Visited 5 times, 1 visits today)