Why Kendall Jenner Never Made It 'Big' As a Model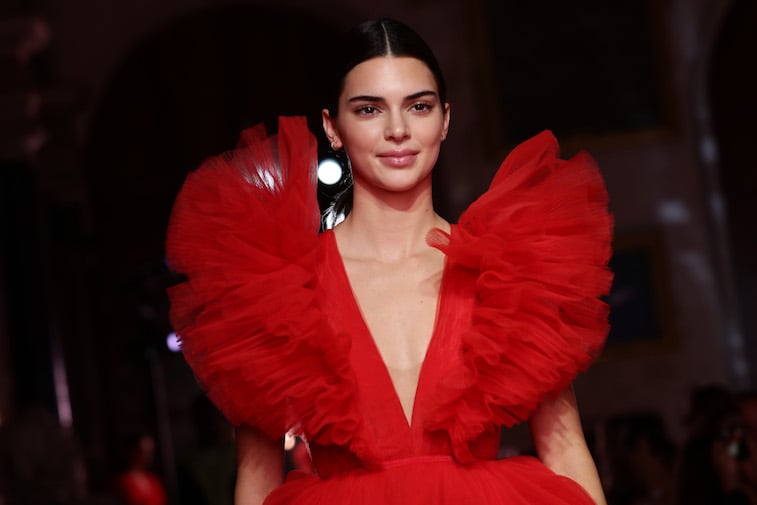 Kendall Jenner, the second-youngest of the famous Kardashian-Jenner crew, is the model of the family thanks to her classic runway looks. She stands 5'10" and has modeled for some of the biggest names in fashion and beauty, even receiving the distinctive honor or wearing the coveted angel wings in the 2018 Victoria's Secret runway show.
Despite her success, she hasn't been without her share of criticism and controversy, and some believe she just doesn't have what it takes to stand the test of time as one of modeling's greats.
Kendall Jenner was one of the highest-paid models in the world
Kendall Jenner | Vittorio Zunino Celotto/Getty Images
In 2017, Jenner became the highest-paid model in the world, making around $22 million when all of her endorsements and jobs were totaled. Veteran model Gisele Bündchen had previously held the title for years on end when Jenner knocked her down to the number two spot.
Despite the high paycheck, however, many believe Jenner doesn't have the work ethic, walk, or face to content with today's top models. She doesn't work as much as many prominent supermodels, and some comments she made in 2018 really hit that reality home.
In an interview with Love Magazine, she said: "Since the beginning we've been super selective about what shows I would do. I was never one of those girls who would do, like, 30 shows a season or whatever the fuck those girls do. More power to 'em."
She went on to say the experience of working so much was "overwhelming" and that she needed to "take a step back." Her colleagues were not amused.
Kendall Jenner received backlash from models and fans
The models that do work "30 shows a season" (more like 70-80) were not at all happy about her comments. Many took to Instagram to let Jenner know exactly what they thought about her privileged perspective.
Model Alexandra Karpova wrote in part: "Being rich doesn't allow you to disrespect your colleagues the way she did."
Model Dario Strokous expressed anger, throwing Jenner's words back at her: "'Whatever the f*ck those girls do' is their very best to make their way up AND try to make some money so that they can provide for themselves and their families. Oh, and it's 70 shows a season by the way and …
Source:: Showbiz Cheat Sheet
(Visited 5 times, 1 visits today)