Sarah Ferguson Shares Which Famous Men She Would Love To Be Stranded on a Desert Island With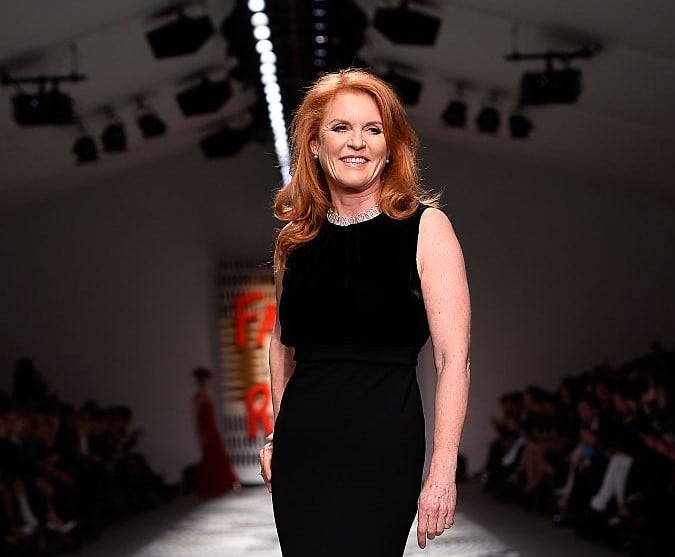 Sarah Ferguson | Ian Gavan/Getty Images
Fergie's brand new deal
Sarah Ferguson's name has been in the headlines a lot lately following her ex-husband's disastrous interview about Jeffrey Epstein and her own association with the late convicted pedophile. Now though, the Duchess of York is getting some better press after she just signed a major deal.
Read on to find out what that is, plus which celebrity men Fergie wouldn't mind being stranded on a desert island with.
Sarah Ferguson | Ian Gavan/Getty ImagesFergie's brand new deal
Ferguson's latest project has given her a reason to smile. According to Hello!, she just inked a deal with Australian publisher Serenity Press to release seven children's books.
"We are delighted to welcome the duchess to our press," said Serenity Press publisher Karen McDermott. "Her beautiful books are aligned with our core value of sharing nurturing stories that empower young minds. We cannot wait to bring these books into readers' hands."
Fergie, who is already an accomplished author, expressed her excitement about the new releases. At least three of the books — Arthur Fantastic, Genie Gems, and The Enchanted Oak Tree — are set to be released in mid-2020.
The celebs she'd like to be stuck on a desert island with
Ferguson hasn't officially started her press tour yet but has given a few interviews recently and when she spoke to STYLE answered an age-old question many fans were curious about. That question was which three celebrities would she like to be stranded on a desert island with.
After confirming that her choices could be famous men both dead and alive the duchess chose legendary actors Cary Grant, Sidney Poitier, and Oscar winner Eddie Redmayne.
Fergie couldn't stop at just three though and threw in David Beckham as well.
David Beckham | Max Mumby/Indigo/Getty ImagesWhat Fergie has said about Prince Andrew's scandal
When Fergie does begin her promotional tours it may feel like there is an elephant in the room with another question that many have been wondering about. However, the Duchess of York has already talked about her feelings on the drama surrounding her ex, Prince Andrew, after …
Source:: Showbiz Cheat Sheet
(Visited 4 times, 1 visits today)