Kristen Bell and Dax Shepard's New Baby Line Is Only 1 of Their Many Lucrative Endorsements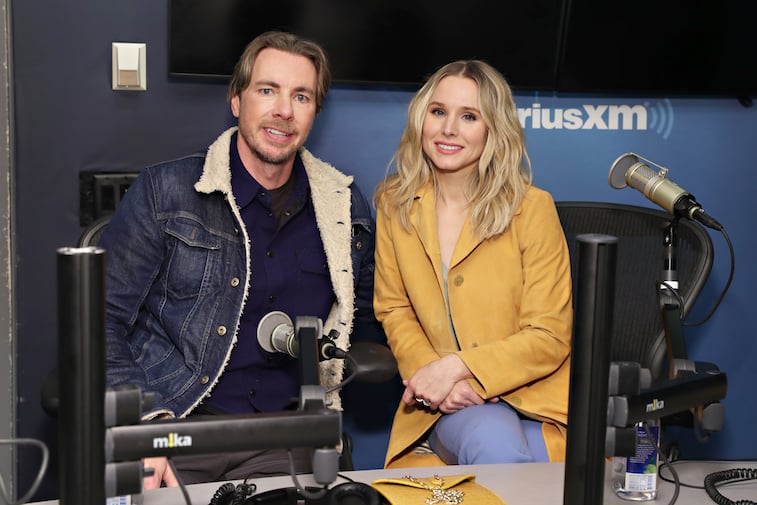 When people think of power couples in Hollywood, Kristen Bell and Dax Shepard might not come to mind right away. After all, they are not at the top of their industry like Beyonce and Jay-Z. Nor do they make an impressively large amount of money every year like Tom Brady and Gisele Bundchen.
However, over the years, Bell and Shepard have proven that they definitely should be considered a power couple, especially when it comes to their marketing skills.
They have had a number of lucrative endorsement deals so far, and their new baby-care line is only adding to the pair's growing net worth.
Kristen Bell and Dax Shepard's baby-care line is called Hello Bello
Dax Shepard and Kristen Bell | Cindy Ord/Getty Images
Bell and Shepard have two young daughters: Lincoln (b. 2013) and Delta (b. 2014). The couple has been very open about life as working parents, though being comedians themselves, they also have an honest, humorous approach to the realities of parenting.
In 2019, they decided to launch a baby-care line with products to help other parents take care of their children throughout the day. Called Hello Bello, the line prides itself in offering plant-based products at affordable prices.
Hello Bello's website states: "We carefully craft all of our products with babies, parents, and the planet in mind – and keep everything at low prices, made possible by partnering with Walmart."
Hello Bello seems to be a hit with fans so far. Its Instagram account currently has over 200 thousand followers, and a lot of its products have rave reviews on Walmart's website.
Kristen Bell and Dax Shepard have also worked with various brands
Bell and Shepard are no doubt pulling in a lot of money from Hello Bello. However, they have also been earning quite a bit already since 2014 with an endorsement deal with Samsung.
The couple has appeared in numerous advertisements promoting various Samsung products, such as the company's tablets and smart refrigerator.
Aside from Samsung, Bell and Shepard have worked with other brands as well. For example, they have done commercials for Spindrift, Lightlife, and La-Z-Boy.
What makes Kristen Bell and Dax Shepard successful celebrity endorsers?
The fact that Bell and Shepard continue to earn themselves endorsement deals means that many brands and followers see them appealing as spokespeople.
Most of the advertisements that they have done involve Bell and Shepard showcasing their down-to-earth personalities. The pair is often …
Source:: Showbiz Cheat Sheet
(Visited 4 times, 1 visits today)