'Fixer Upper': Chip Gaines Was Happy to Take On a 'Supporting Role,' Allowing Joanna Gaines to Become Super Famous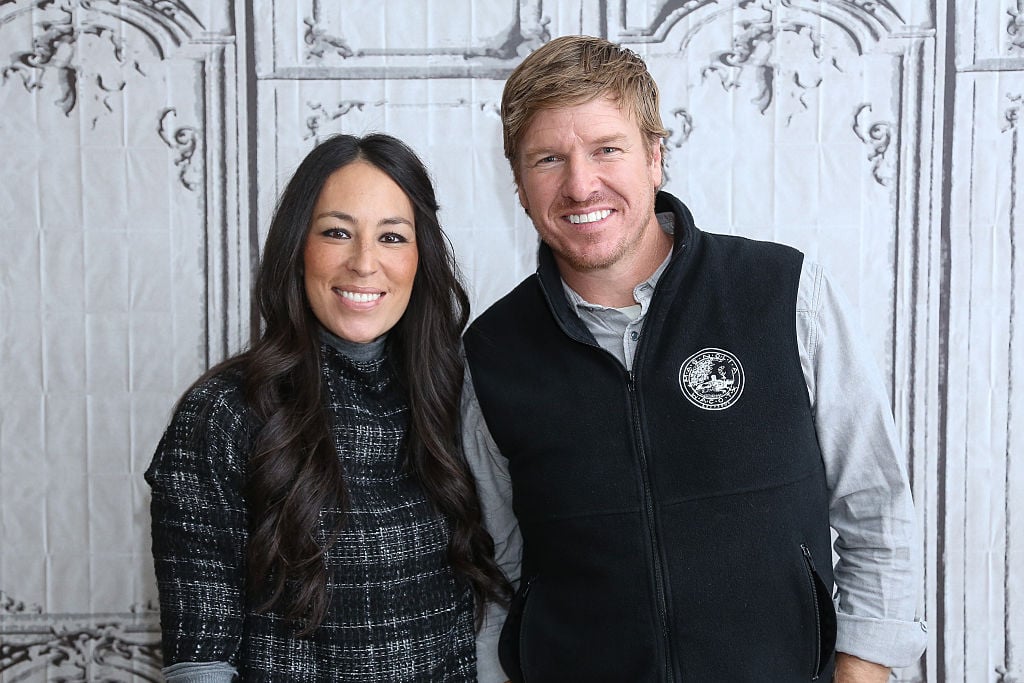 It's not always easy for an ambitious spouse to take a back seat to their more successful partner. But that's exactly what Chip Gaines had to do with his wife, Joanna when she became the face of Fixer Upper and their Magnolia empire. Chip was always more outgoing and wackier than Joanna. Even so, the quiet, reserved show host and self-taught interior designer has always been the true star of the family.
Joanna's talent for creating idyllic modern farmhouse retreats is a huge part of her appeal. But Joanna's fame is more than that. Chip Gaines revealed in the latest Magnolia Journal how he knew his wife was the real star of the family and how he really feels about letting her shine.
Chip and Joanna Gaines | Rob Kim/Getty ImagesJoanna Gaines became the face of 'Fixer Upper' — and Chip
was totally cool with it
Chip was the one with an over-the-top personality and aspirations of greatness. However, fans immediately connected with Joanna instead. This could have logically become a problem in their relationship. But it didn't.
"If someone had told me 15
years ago that I wouldn't be living out my own solo show but that I'd actually
be more like the guy holding the spotlight for someone else preparing to take
center stage, I wouldn't have wanted to hear it. I probably wouldn't have
believed it," Chip wrote, as Parade
reported.
Neither Gaines had any idea how famous they'd eventually become. However, Joanna's star rose much faster than Chip's and he had to come to terms with that.
View this post on Instagram
A little rusty but we're back at it again! Our network is launching October 2020 (which feels simultaneously so soon and yet so far away). Let the countdown begin!
A post shared by Joanna Stevens Gaines (@joannagaines) on Dec 16, 2019 at 5:08pm PST
Network executives were
more interested in Joanna Gaines's opinions
Chip realized the vast difference between himself and his
wife when they were gathered in a conference room and everyone was more
interested in Joanna's input, not his. Chip had years of experience building a
successful company and flipping multiple properties, yet Joanna resonated more
with the viewing audience.
"I was slowly realizing
that this universe we'd stepped into was actually built for Joanna in the lead
role, not for me," …
Source:: Showbiz Cheat Sheet
(Visited 2 times, 1 visits today)