Has Khloé Kardashian Made Up with Nipsey Hussle's Longtime Girlfriend Lauren London?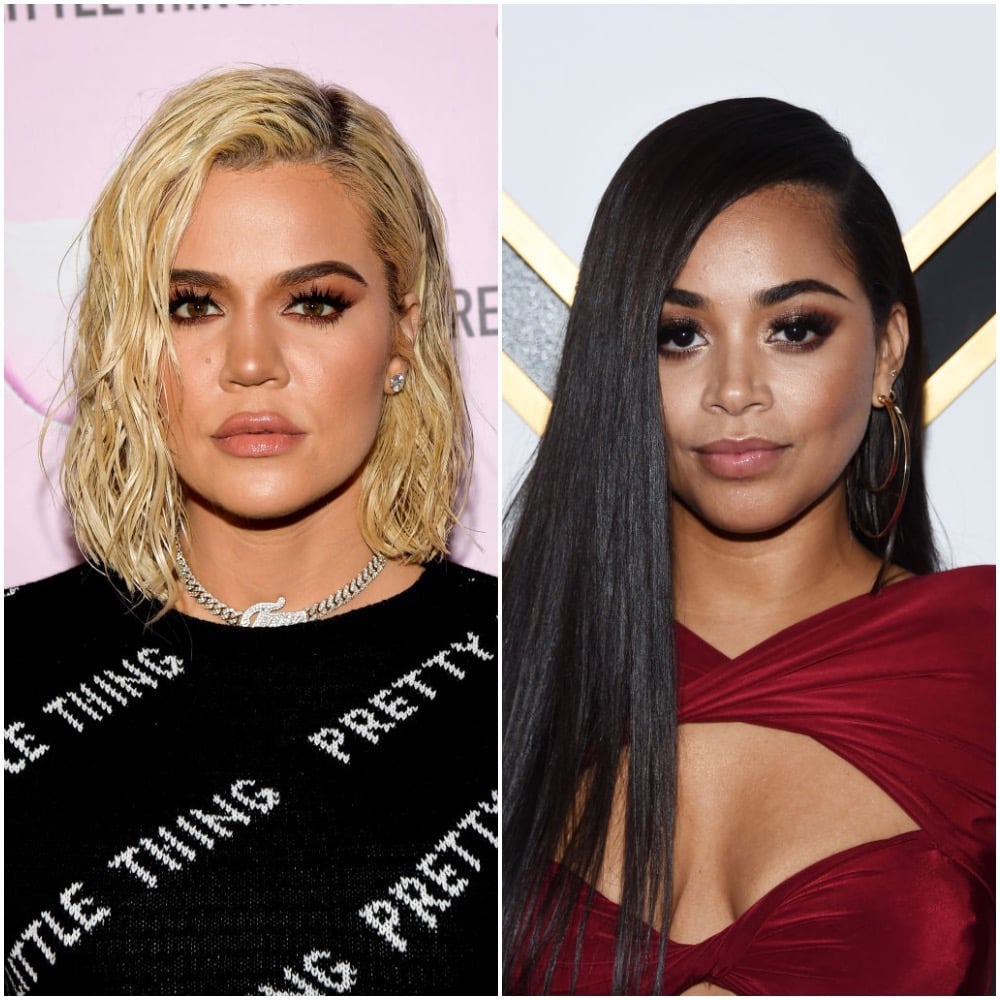 Khloé Kardashian and Lauren London were two peas in a pod, but their relationship eventually seemed to change. Though they weren't exactly BFFs, they used to hang out a lot and supported each other in major life moments. But around 2016, they allegedly stopped being friends.
After years without any public interaction, London was recently spotted at an event Kardashian threw, sparking rumors that they might have reconciled.
(L-R) Khloé Kardashian and Lauren London | Matt Winkelmeyer/Getty Images North America; Amanda Edwards/Getty Images North AmericaA closer look at Khloé Kardashian and Lauren London's relationship
It's unclear how they met, but Kardashian, 35, and London, 35 have known each other at least since their mid-20s. Both live and grew up in the Los Angeles area.
The world first learned of their relationship in 2009 when Kardashian threw a baby shower for London. The actress had been expecting a son, Kameron, with rapper Lil Wayne, whom she secretly dated off and on from 1998 to 2009. Kourtney Kardashian told People that her sister had the celebration at Kris Jenner's home, describing it as a "big" event.
Also in 2009, London attended and served as a bridesmaid in Kardashian's wedding to Lamar Odom. She was seen standing among the Kardashian sisters and their mutual friend, Malika Haqq, in footage that aired on an episode of the reality star's show, Keeping Up with the Kardashians.
At 1:53, London can be seen on the far right, standing between Kylie and Kendall Jenner
They remained friends in the years that followed and were sometimes seen spending time together in public. Their last public appearance together was seemingly in 2015 when they partied at Las Vegas' 1OAK Nightclub with a group of their friends, including Haqq and singer Cassie.
Rumor has it that Khloé Kardashian and Lauren London fell out the next year
After years of friendship, Kardashian and London suddenly stopped being seen together. There's no definitive reason for this, but there's a lot of speculation that the two had a falling out in 2016 when Kardashian allegedly started romancing R&B singer Trey Songz.
London had been linked to Songz in the past but denied ever having a relationship with him. She said things were casual, though he sang a different tune. Songz said in a 2012 interview that they had been lovers before and told The Breakfast Club in 2014 that he used …
Source:: Showbiz Cheat Sheet
(Visited 6 times, 1 visits today)