Is Jessica Biel Punishing Justin Timberlake The Right Move for Their Relationship?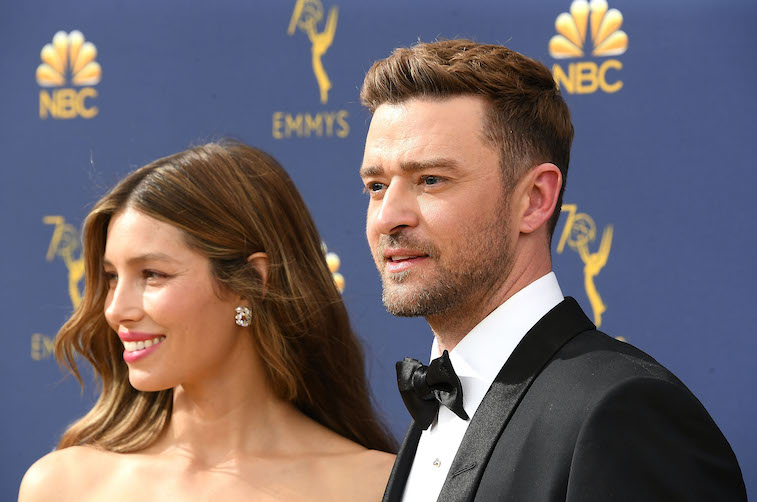 Justin Timberlake and Jessica Biel, or as fans sometimes refer to them, TimberBiel, were married in 2012, after five years of dating, and have one son together.
Looking at their social media and public appearances, a picture is painted of an adorable power couple that shares a lot of love and isn't afraid to be goofy together. They are each incredibly successful in their respective careers and are adored by fans.
A recent scandal, however, has rocked their relationship, and fans are still wondering if the two will make it through and regain what they once had.
Jessica Biel, Justin Timberlake | Steve Granitz/WireImageWhat happened between Justin Timberlake and Alisha Wainwright?
Apparently what happens on Bourbon Street doesn't stay on Bourbon Street, especially not when it comes to such a high-profile star. In late November, video surfaced during the filming of Timberlake's new film, Palmer, and the footage was pretty damning.
Out drinking on the balcony of a New Orleans bar, along with a few other friends, Timberlake is spotted getting quite cozy with Palmer co-star Alisha Wainwright. The two can be seen holding hands, and at one point, Wainwright intimately rests her arm on his leg.
The two actors denied claims that anything further had occurred between the two of them, and their friends backed up them up.
One source, who was at the bar at the time, told Us Weekly, "Nothing remotely romantic is going on with Justin and Alisha. The whole cast is shooting out there and like to hang out together. They were very much in public and nothing inappropriate was happening."
Wainwright hasn't spoken out publicly on the incident. In fact, she laid low and was completely silent on social media for days until she announced that a second season of Raising Dion is on the way.
However, her representation did make a statement saying, "There is no validity to this speculation. They are working on a project together," and other sources say Wainwright is not involved with Timberlake and has a boyfriend in LA.
Justin Timberlake publicly apologizes
On December 4th, Timberlake took to Instagram to make a statement directly to fans on the incident in New Orleans. In it he says, "A few weeks ago I displayed a strong lapse in judgement — but let me be clear — nothing happened between me and my costar. …
Source:: Showbiz Cheat Sheet
(Visited 4 times, 1 visits today)