Fans Say This 1 Thing is Making 'NCIS' Difficult to Watch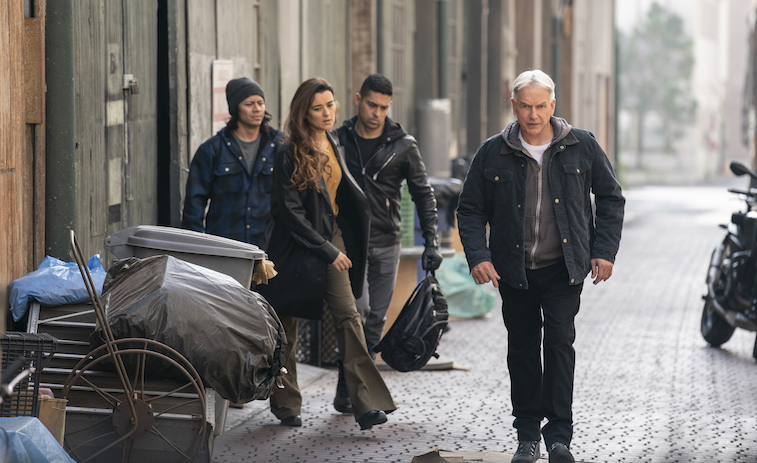 After 17 years on the air, it's still a miracle NCIS is still watchable at all considering most shows grow stale before the tenth year. Thanks to Ziva (Cote de Pablo) coming back this season, it's pumped new life into the show, including making past episodes that referenced her over the years after her departure all the more intriguing.
If that's reinvigorated the ratings, there's an argument to be made the production of the show isn't perfect. Reviews of NCIS on Rotten Tomatoes give some interesting insight into what fans like about the recent seasons and what they don't.
One negative review recently went after something unusual: The show's soundtrack.
No, it has nothing to do with the type of music played and more the volume. Is it true NCIS is making their background music too loud so viewers can't hear the dialogue?
Mark Harmon as NCIS Special Agent Leroy Jethro Gibbs. | Ali Goldstein/CBS via Getty ImagesIs this really true or a fraud review?
Take a look at Rotten Tomatoes' NCIS Season 17 reviews page, and someone wrote this on November 20, 2019:
The music overpowers the story. The music is way too loud while the actors are talking. It does not help with the drama if you can't hear what is being said. Worst so far was S17 Ep8.
Whether this was some kind of joke or truly serious, it's something worth exploring since TV isn't usually known for having blaring soundtracks to a point of overpowering the dialogue. If going back to Episode 8, there is some evidence the music maybe was too loud.
This episode was called Musical Chairs, ironically, and was about a military band where a murder occurs. Apparently some of the music played during this episode was a little overbearing at times.
Others might say the person complaining simply didn't have a good enough sound system on their TV. Whatever the truth is, it does open a door toward examining the problem of loud sounds in TV and movies and whether it's being done deliberately.
Maybe 'NCIS' is trying to stay hip with a younger audience
One of the biggest media mistakes today is playing music too loud with the assumption it attracts a younger crowd. With an aging show like NCIS, maybe playing the music louder than it should be is an attempt to keep it hip with younger viewers … if it really attracts this demographic.
More …
Source:: Showbiz Cheat Sheet
(Visited 4 times, 1 visits today)