Did Tom Holland's 'Spider-Man' Accidentally Kill Another Franchise?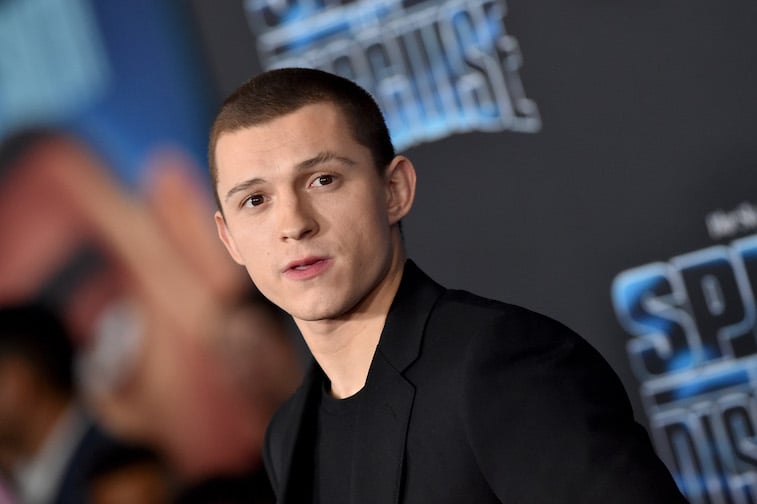 The Spider-Man franchise has catapulted actor Tom Holland into the spotlight. With his fame and notoriety has come more big roles, but the tight demand of his schedule for the Spider-Man films is really throwing a wrench in things for a different movie franchise he's set to lead.
He was cast as a young Nathan Drake for the video-game turned film, Uncharted, but there's just one big problem: The production can't seem to hold onto their directors.
Tom Holland | Axelle/Bauer-Griffin/FilmMagicHow many directors has 'Uncharted' lost?
The first Uncharted video game was created by Naughty Dog and released by PlayStation in 2007. It follows adventurer Nathan Drake and his mentor, Victor "Sully" Sullivan as they travel the world's most mysterious sites looking for lost treasure.
The game was a hit, with loyal fans following along as the series continued through various sequels. As a story-driven game, it was a natural match for a film adaptation and the film version of Uncharted has been in the works for almost a decade now.
David O. Russell (American Hustle) was originally slated to direct, and Mark Wahlberg was to play the lead character, treasure hunter Nathan Drake.
In 2011 Russell left the project, and after him, a string of directors came and went. In 2012, Divergent director Neil Burger was already off the project, followed by Seth Gordon (Baywatch) in 2015, Shawn Levy (Night at the Museum) in 2018, and Dan Trachtenberg (10 Cloverfield Lane) in 2019.
This list brings us up to date with the most recent director loss, Travis Knight (Kubo and the Two Strings) who didn't quite make it into 2020, leaving the project in December of 2019. That's right, the film has already lost six directors.
Now Wahlberg is still involved in the project, playing Sully alongside Holland as Drake, and fans are wondering who the seventh director with be, and if the film will ever get made at all.
What fans think about having an 'Uncharted' film at this point
Though the Uncharted games were a huge success, the last one, Uncharted 4 was released nearly 4 years ago, and some fans think the film production missed the boat.
Upon hearing the news of the loss of Knight, fan comments looked bleak. One fan wrote, "They just need to put a fork in this project already. This long after the last game in the series was released no …
Source:: Showbiz Cheat Sheet
(Visited 4 times, 1 visits today)