'Meet the Frasers': Who Are the Frasers?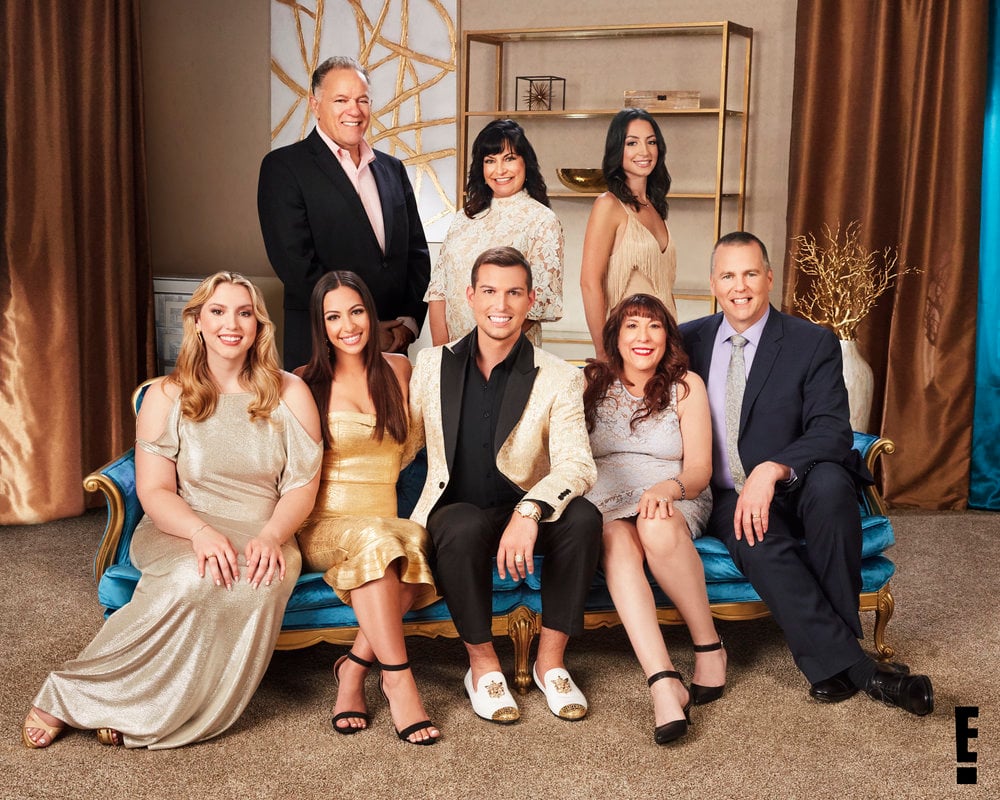 What do you get when you combine a psychic medium, his pageant queen girlfriend, and their opinionated families? E!'s newest reality sitcom Meet the Frasers. The brand-new show offers a look inside a quirky Rhode Island clan as medium Matt Fraser and his girlfriend Alexa Papigiotis try to climb their way to the top. The first episode airs Monday, Jan. 13 at 10/9c on E!. (It's also streaming for free on YouTube.)
Matt Fraser is a psychic medium
Meet the Frasers | Jordan Nuttall/E! Entertainment
Matt Fraser is a third-generation psychic medium (his mom and grandmother also had the gift). The 28-year-old is something of a celebrity in his hometown of Cranston, Rhode Island. But he doesn't want to settle for just local fame. Together with his girlfriend, the man who calls himself America's "top psychic medium" has set his sights on reaching even more people.
As a child, Fraser started hearing voices and seeing "full-body apparitions," he recounts on his website. While he tried to ignore his abilities, eventually that became impossible. A message from his deceased grandmother during a visit to a psychic convinced him he was meant to use his gift for good.
"She told me to embrace my gifts and use them to deliver messages from those who had passed into the spirit world to bring healing and comfort to the ones they'd left behind. It was a moment of clarity I will never forget," Fraser explains on his website.
Not afraid of a little self-promotion, Fraser can often be seen around town in an SUV emblazoned with his face and name. He's also the author of a book, When Heaven Calls, that's due out in March 2020.
But not everyone is convinced Fraser's psychic abilities are for real. He was one of several self-proclaimed mediums targeted by a group of skeptics whose goal is to expose what they see as fraud. Their investigations were featured in a 2019 article in New York Times Magazine.
Alexa Papigiotis is a pageant queen
View this post on Instagram
Almost here… #MeetTheFrasers
A post shared by Alexa Papigiotis (@alexapapigiotis) on Jan 11, 2020 at 8:14am PST
Fraser's girlfriend Alexa Papigiotis also has a starring role on Meet the Frasers. …
Source:: Showbiz Cheat Sheet
(Visited 20 times, 1 visits today)