Duchess Kate is both 'the jewel in the crown' & the 'savior of the monarchy'…?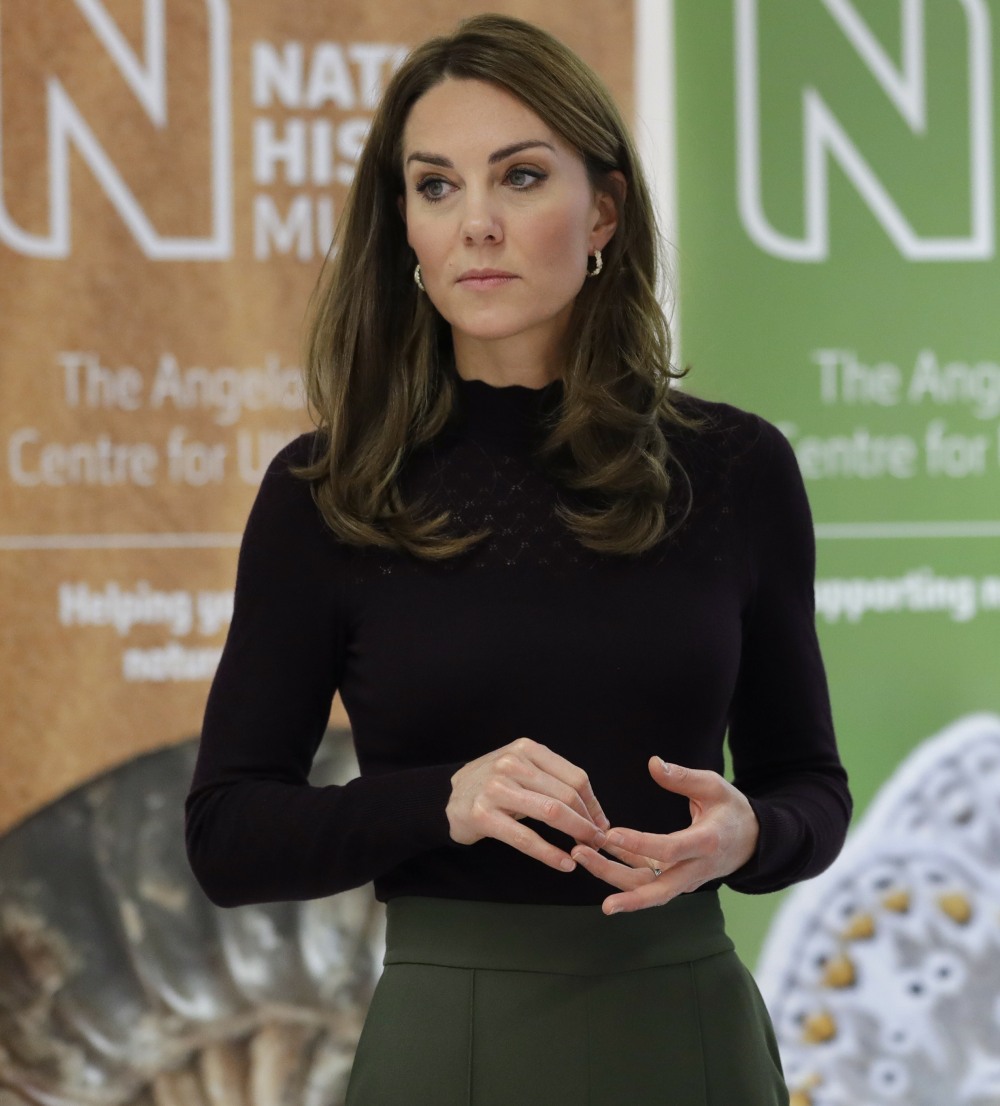 The Duke and Duchess of Sussex are leaving (or, halfway leaving) the royal family for very good reasons. I applaud them and wish them well. But there is part of me – the gossip blogger part of me – which is not looking forward to covering the Windsors post-Sussex. This weekend, we got a preview of what the next decade is going to look like: a breathless exaltation of the Duchess of Cambridge for A) existing, B) being white, C) not rocking the boat, D) not divorcing Wandering Willy when he cheats on her and E) did I mention that she's white? If you thought Kate had a perfect foil when Meghan was around, just wait until Kate is endlessly compared to The Duchess Who Shall Not Be Named. I know that all of us royal-watchers are like "haha, chickens come home to roost for the Cambridges," but the truth is, the Royal Rota will be – and already IS – all to eager to embiggen Kate even more. Case in point, this Sun article:
Her Maj may well be saddened and disappointed — and Charles and Wills left fuming — but they know they have an asset that will ensure this is all merely a blip. That asset is Kate Middleton. She is the jewel in their crown and carries the hopes for their future on her slender shoulders. Kate doesn't put a foot wrong. She has coped with difficult pregnancies, rumours about her marriage and accusations of being dull and boring, always gracefully and with dignity. She is a sweet-tempered, gentle-natured woman but has a core of steel which has helped her survive the negativity. And she is now flourishing at the very heart of The Firm.
[From The Sun]
That's all I could manage to excerpt because my eye was twitching so hard. While I've never been Kate's biggest fan, I could find a way to compliment her in a realistic way. It's the over-the-top fawning that gets me. I mean, "the jewel in the crown" R U SERIOUS. I'm old enough to remember when INDIA was the jewel in the crown. Because literally, those British colonizers stole the Koh-I-Nor and they refuse to give it back. But I digress. Not content to merely state that Kate IS THE CROWN, the Daily …
Source:: Cele|bitchy – News
(Visited 4 times, 1 visits today)