Prince Harry & Ed Sheeran unite to raise awareness of gingers & mental health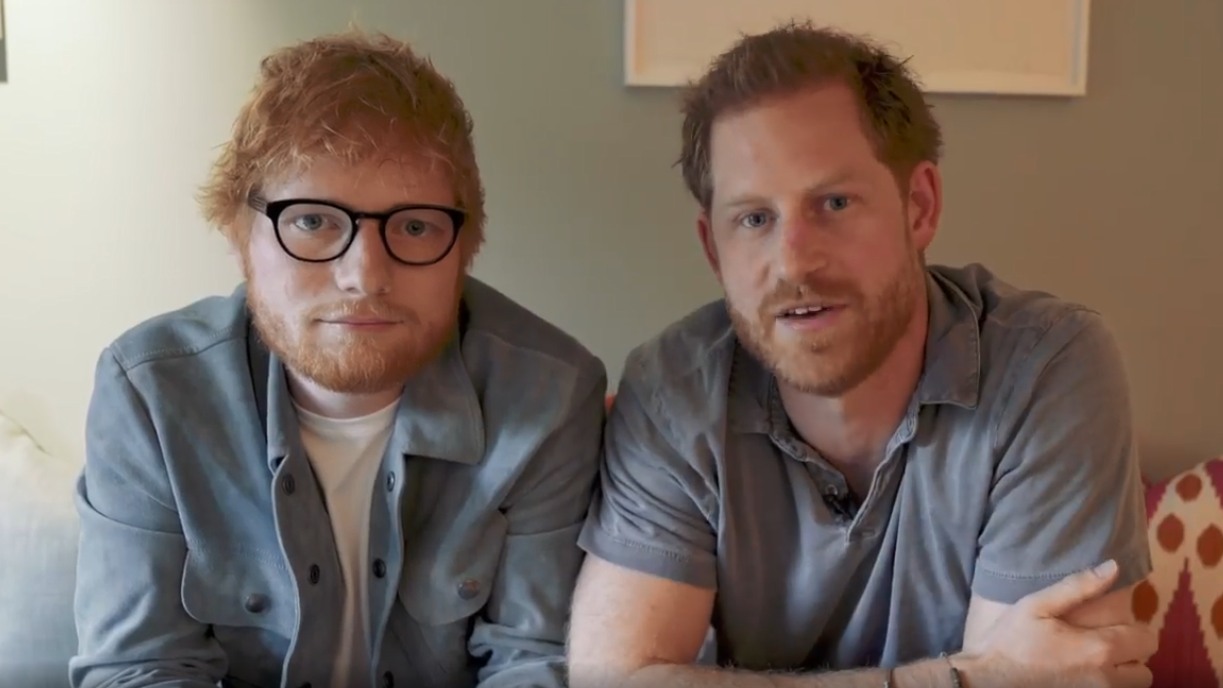 Yesterday, the SussexRoyal Instagram posted a teaser video of Ed Sheeran coming up to a door, ringing the doorbell and Prince Harry answering the door. It was a video for World Mental Health Day, which is today, and they've already released the full video. Just note: I hoped that we were going to see inside Frogmore Cottage, and that Frogmore Cottage truly had a "God Save the Queen" doorbell. But it's not Frogmore Cottage. It's Ivy Cottage, part of the Kensington Palace complex, and Princess Eugenie's London pad. Are we ever going to see inside Frogmore?!?
The joke of the video is that Ed Sheeran and Harry are both gingers and they honestly look like brothers. The other joke is that Sheeran thinks that they're uniting for a special cause of ginger awareness and "People don't understand what it's like for people like us – the jokes and snide comments, I just feel like it's time we stood up and said we're not going to take this anymore. We are ginger and we're going to fight." Harry informs him that actually, this is for World Mental Health Day. It's a cute video. I need to watch it a few more times so I can properly creep on the interior of Ivy Cottage.
Also: Harry and Ed are both kind of okay actors? Weird, I know.
View this post on Instagram
Both Prince Harry and Ed Sheeran want to ensure that not just today but every day, you look after yourself, your friends and those around you. There's no need to suffer in silence – share how you're feeling, ask how someone is doing and listen for the answer. Be willing to ask for help when you need it and know that we are all in this together. #WMHD Check out the accounts below for more resources and support: @Heads_Together @Calmzone @MentalHealthFoundation @CharityNoPanic @SamaritansCharity @YoungMindsUK @GiveUsAShoutInsta @Childline_official @LetsTalkAboutMentalHealth @Jedfoundation @Pandas_UK @Charitysane @MindCharity @TimeToChangeCampaign @RethinkMentalIllness @MentalHealthMates @ActionHappiness @MHFAEngland @DitchTheLabel @TheBlurtFoundation
A post shared by The Duke and Duchess of Sussex (@sussexroyal) on Oct 9, 2019 at 11:57pm PDT
Instagram and screencap courtesy of SussexRoyal IG.
Source:: Cele|bitchy – News
(Visited 4 times, 1 visits today)