Oprah covers People, said she didn't think she'd live past 56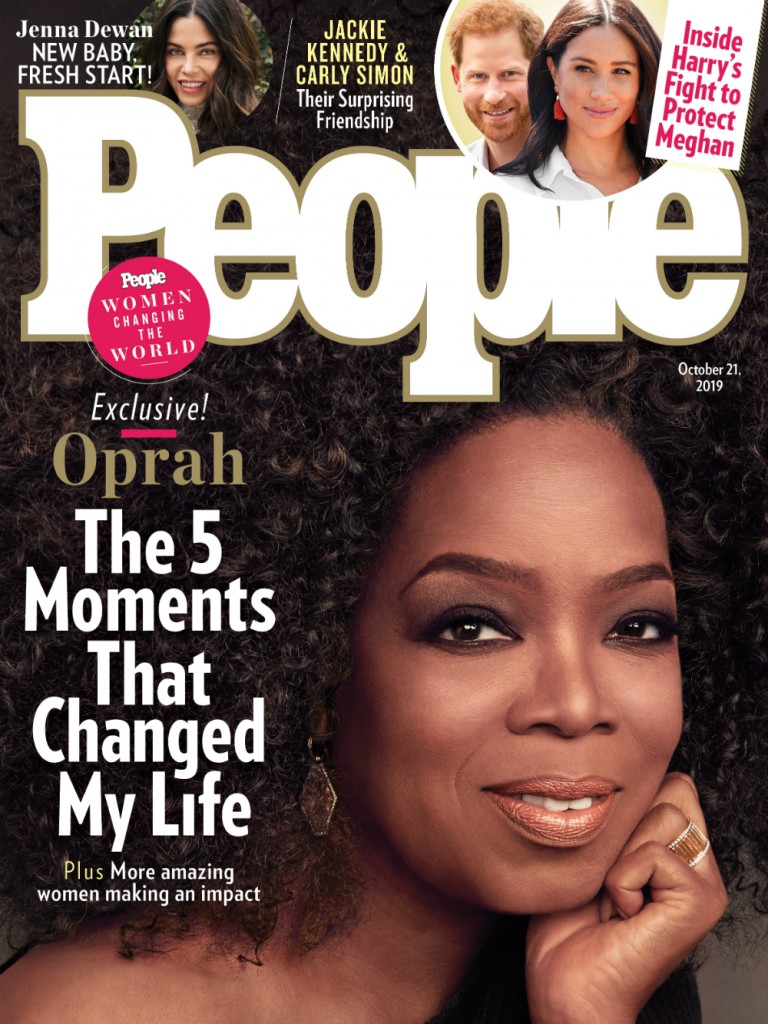 Oprah Winfrey covers People Magazine this week. I love everything about that cover photo, she looks like a queen. Whoever did her makeup deserves one of each of Oprah's favorite things this month. The issue, as you can see, focuses on Oprah turning 65 this year and the five moments that changed her life. One of the things she told the magazine is that she never believed she'd see 65 because she thought she die the year she turned 56.
While she certainly celebrated turning 65 this year, it was Oprah Winfrey's 57th birthday that turned out to be the most significant.
That's because the talk show icon never expected to live past the age of 56. In this week's issue of PEOPLE, the mogul and philanthropist opens up about the childhood dream that gripped her despite her success.
"I used to have this dream that I was going to be dead at 56, so the year that I turned 56 I was filled with dread," Winfrey says. "I had only told one other person that I had a number in my head when I was going to die, and that was Gayle [King, her best friend].
Gayle said, 'What's the number?' I said, 'I'm not going to tell you, because you will drive me crazy and then I will end up dead.'"
"When I got to 57, it was like, 'Why did all my life I think it was going to be 56?'" she says. "At the time I started having this vision of 56, it was when I was in Milwaukee and I was trapped in a world where I could see how dire it was."
[From People]
I know people who have a death age in their minds. Fortunately, like, Oprah, most outlived those visions. My own mother was convinced she was leaving us at 73. Given her need to be right, I thought sheer will alone was going to take her out. (She's 10+ beyond 73 now and sees no reason to die at all, she says.) But as Oprah said, it can really mess with your head. And she was so right to not tell Gayle, Gayle would have packed her in bubble wrap and never let her out of her sight. Oprah ended her talk show in 2011, at the age of 57. The article doesn't make any connection but that can't just be a coincidence, can …
Source:: Cele|bitchy – News
(Visited 5 times, 1 visits today)