Matt Lauer's rape victim spoke to Ronan Farrow for his book 'Catch & Kill'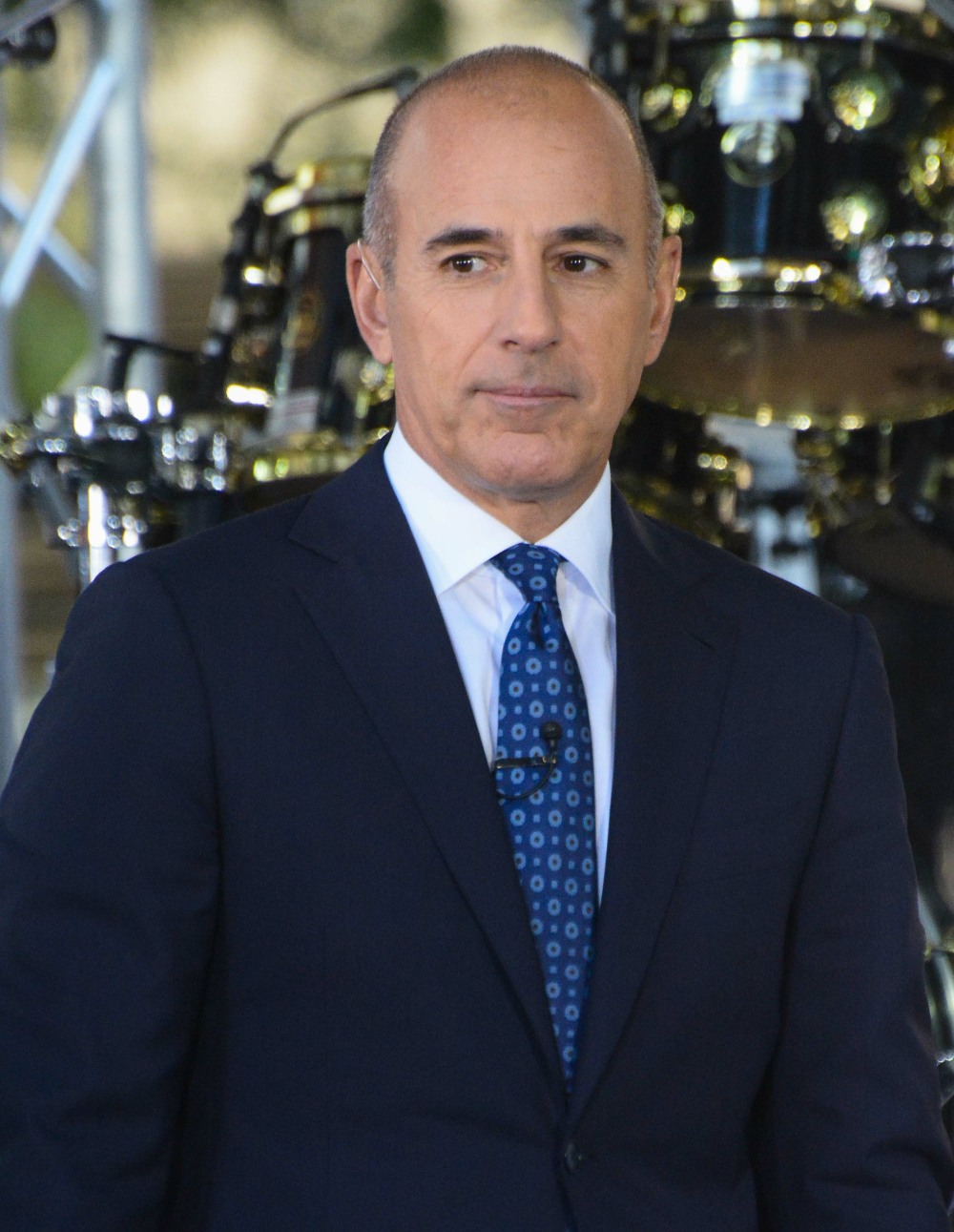 This month is the two-year anniversary of the start of the #MeToo movement, meaning it's the anniversary of the publication of stories about Harvey Weinstein's history of rape, harassment, assault and bullying behavior. In the wake of Weinstein's "outing" as a predator, many more high-profile men were "taken down" by their victims. Men like Matt Lauer, who was fired from NBC News/The Today Show in late November 2017. Ronan Farrow's new book Catch and Kill is mostly about Weinstein, but considering Farrow initially investigated the Weinstein story FOR NBC News, of course he has some stuff to say about how NBC News shut him down, all while they were actively covering up for Matt Lauer's predatory behavior towards female colleagues.
When Lauer was fired, the NY Times and other outlets had some horrific stories, mostly from women who preferred to speak anonymously, like the woman whose Me Too story involved Matt Lauer raping her in his office until she lost consciousness. Lauer's main accuser – the one who went to NBC News brass and ended up getting a settlement – said that Lauer's first assault was at the Sochi Olympics. Well, Ronan Farrow spoke to that woman for his book. And her story is absolutely devastating.
Farrow's most explosive interview in the book is with Brooke Nevils, the former NBC News employee whose complaint about Matt Lauer led to the co-anchor's firing from the "Today" show in 2017. At the time, NBC News kept Nevils' identity anonymous from press reports at her request. The full details of her allegations have not been made public until now.
In the book, obtained by Variety, Nevils alleges that at the 2014 Sochi Olympics, Lauer anally raped her in his hotel room. In Sochi, Nevils was tasked with working with former "Today" co-anchor Meredith Vieira, who'd been brought back to the show to do Olympics coverage. In her account, one night over drinks with Vieira at the hotel bar where the NBC News team was staying, they ran into Lauer, who joined them. At the end of the night, Nevils, who'd had six shots of vodka, ended up going to Lauer's hotel room twice — once to retrieve her press credential, which Lauer had taken as a joke, and the second time because he invited her back. Nevils, Farrow writes, "had no reason to …
Source:: Cele|bitchy – News
(Visited 6 times, 1 visits today)