What The Deuce's Final Season Is Missing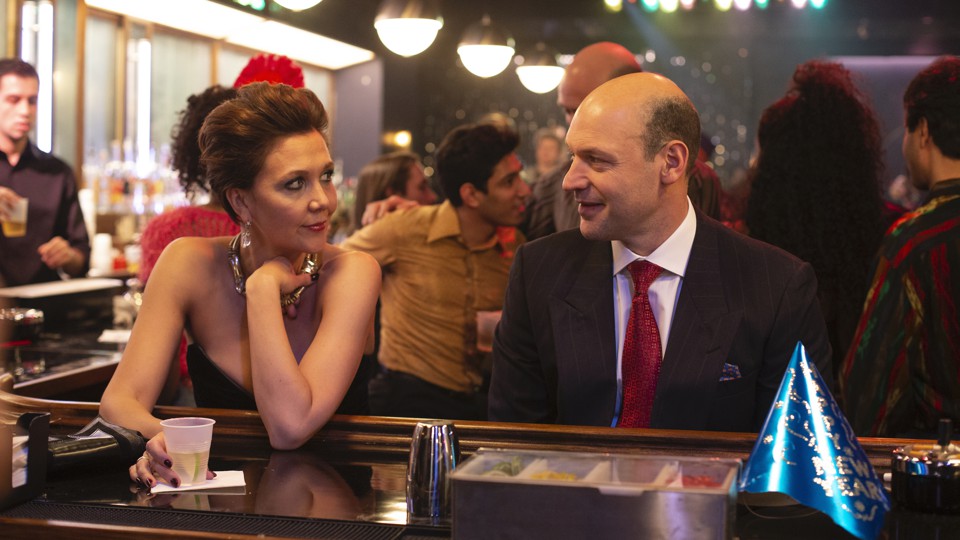 At the very beginning of the first episode of The Deuce, right after the static crackle of the HBO logo and the sounds of traffic and subway trains coming into soft focus, a man and a woman sat at a bar. He stroked her hair; "C'mon," he cajoled. "Ask your wife," she replied, tartly. He leaned in to nuzzle her neck; she inhaled sharply and gripped his arm in response. "Gimme something I can't get at home," he murmured.
Once, The Deuce was about desire. Being a David Simon show, it was about capitalism as the infernal Pac-Man eating everything it came into contact with—the sex trade, art, souls, even the grimiest stretch of midtown Manhattan real estate. But it was about human desire, too, and it understood exactly how strange and damaging and yes, lucrative, that impulse could be—from the couple in the opening scene (who were never seen again) to the show's rich ensemble of characters. In the feature-length pilot episode, Darlene (played by Dominique Fishback) was attacked in her doorway in what seems to viewers like a violent sexual assault by a man who called her a "fucking whore." Later, it turned out that they were only role-playing and that this misogynistic eruption was actually his fantasy. The pilot also introduced Vincent Martino (James Franco), whom it showed bristling at his emerging awareness that the world saw him as a loser. Vinnie started the season as a character who only wanted to take care of his family and ended it as someone whose urge to be respected had poisoned his life in ways he was only beginning to understand.
[Read: How life and art collide in 'The Deuce']
In its third and final season, which began on Monday, The Deuce is racing toward its bleak and inevitable coda. Simon and George Pelecanos, the show's co-creator, are connecting all the ways in which the sex industry has changed since 1971, the year the series opens on. All of Simon's most didactic impulses are on display in the early episodes of the new season, which riff on the cynicism of pornography in 1985; the efforts by Mayor Ed Koch to clean up Times Square; anti-porn protests in the feminist movement; and the AIDS crisis. More than ever, the show feels like a homily on the vulnerability of humans as commodities, whether they're sex workers, film directors, or grunts in a …
Source:: <a href=https://www.theatlantic.com/entertainment/archive/2019/09/what-season-3-hbo-the-deuce-is-missing/597874/?utm_source=feed target="_blank" title="What The Deuce's Final Season Is Missing" >The Atlantic – Culture
(Visited 5 times, 1 visits today)