Lea Michele on her metabolism: 'Toward my 30th birthday, everything just halted'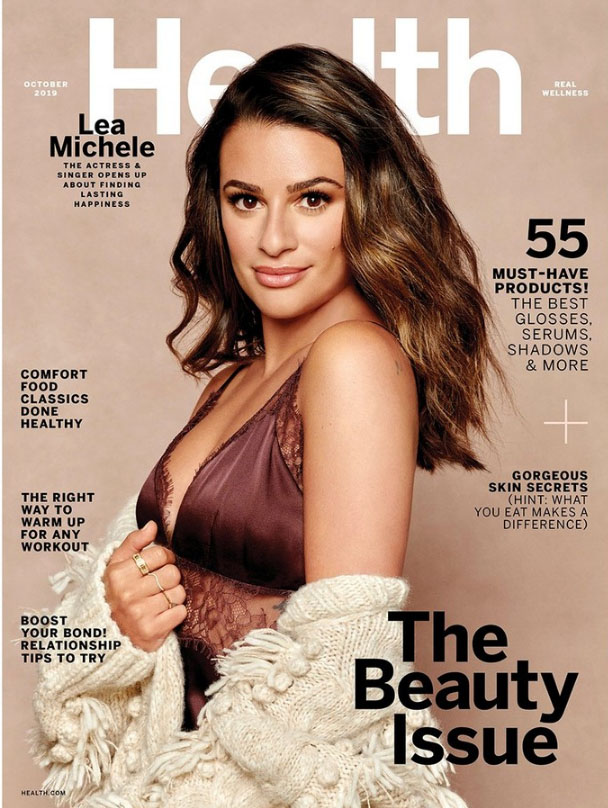 Lea Michele is so extra, like all the time. I have to give her props for owning that though, and for not dimming her light to be more likable. Also she seems to have zero issues with self esteem, which is something I would like to achieve, with a bit more humility. Anyway she's covering Health Magazine, where she's getting the most coverage for talking about her battle with polycystic ovary syndrome. That's a hormonal condition which can cause weight gain, irregular periods and hair growth on the face. It sounds awful and I'm lucky not to have had that. Lea called the side effects brutal and said she first noticed that she wasn't able to eat whatever she wanted around the age of 30.
When did you start focusing on taking the best possible care of yourself?
My wellness journey began when I was doing Glee. During season 2, I started realizing I can't have eight coffees a day—it makes me feel jittery and not good. I can't have craft services late at night. Yes, it might fill me up, but if I'm eating a certain type of food that's not going to give me the fuel I need, it's going to make me tired in an hour. Our schedule doing that show was insane; it was, like, 17 hours a day—dance rehearsals, recording studio, everything. I started to learn that the better I was eating and the better I was taking care of myself, the better I was looking and performing and feeling. From there, it just started to snowball.
In what ways did it snowball?
I became obsessed with learning what was best for me, whether it was a workout or a type of cleanse. It continued to grow, and I realized I have this opportunity to share what I was learning with my fans on social media. I started Wellness Wednesdays sharing the things I was learning. Now, I feel like I am at the healthiest place in my entire life. It's not that I'm the thinnest, because I'm not the thinnest I've been. But when I was the thinnest, I was not being the healthiest. I'm definitely the most mentally, physically, and spiritually sound that I've ever been.
Let's talk working out! Have you always been active?
Yes, especially living in New York. And I was always able to eat what I wanted. But when I finished Glee and crept …
Source:: Cele|bitchy – News
(Visited 8 times, 1 visits today)