'Gossip with Celebitchy' Podcast #13: Meghan's birth plan controversy, Jude Law's speedo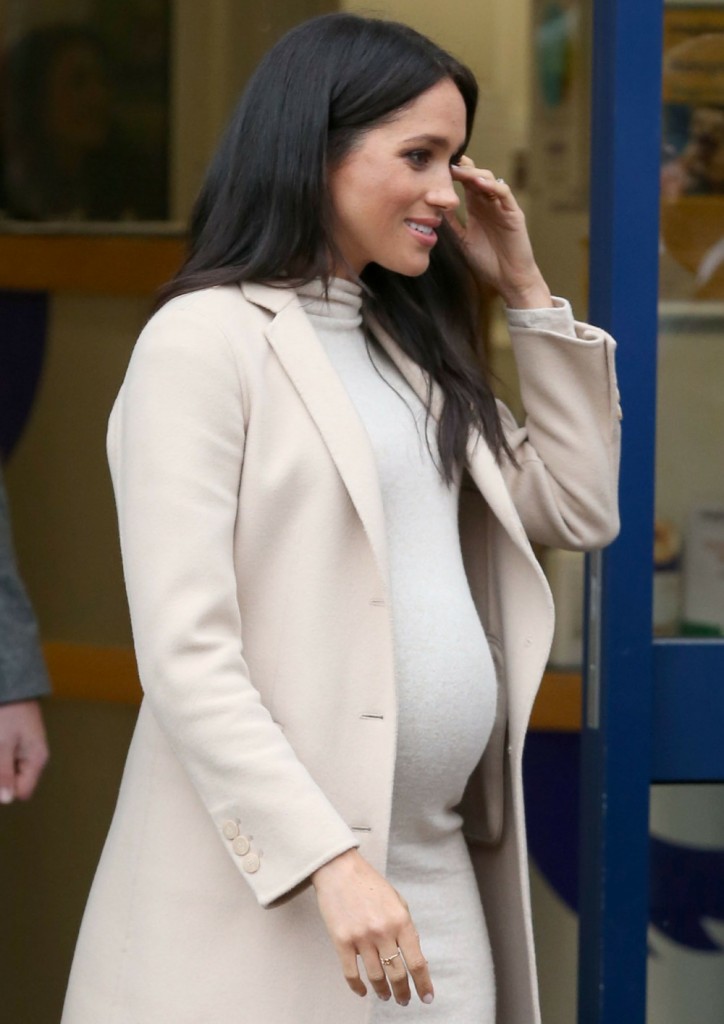 We start off discussing how dumb Lori Loughlin has been for playing the churchy victim and not accepting a plea deal in Operation Varsity Blues. This is in definite contrast to Felicity Huffman's much better move of accepting a deal, issuing a statement of guilt and accepting responsibility. We talked about Prince William and Prince Harry's feud covering People, which glossed over the story. Prince William threatened British outlets in the wake of the rumor that he was having an affair with their neighbor and Kate's maybe-former friend, Rose Hanbury. That may have kept British outlets quiet, but William's heavy handed approach has people thinking there's something to that story. We also discussed the crazy criticism of Duchess Meghan for daring to choose her own doctors and wanting to keep the birth of her baby private. We were both of course sympathetic to her as everyone has the right to choose their own doctors. I mentioned that I fired my doctors the week I was due to give birth! (I made a controversial statement about birth outcomes being better in non-hospital settings. This is supported by some studies, but I do not want to emphasize that point at all and I agree with Chandra that every woman should make the best choice for her.) We also swoon over Jude Law in a tiny speedo on the set of The New Pope. Chandra and I agree that he's a beautiful man although I had some arguably rude things to say. You can listen below!
Instead of a user question this week, we talk about our Twitter friends and some of the great feedback we've received. Thank you so much for your support and kind words! We wanted to thank Shannon for fangirling over me following her on Twitter, Francesca also left a nice comment that she's been checking us every day for years and Launica Angelica has been so supportive of us and we appreciate that. Also OandLoMom, Melly and Kathy Benjamin are some of our other Twitter friends. Oh and I forgot to mention Joslynn who also listens to the podcast! I'm including one of her tweets below.
Cele|bitchy | Thandie Newton on what every woman should try at least once: a good vibrator https://t.co/TkkgsE8lAB via @po_st
This is from the folks from #GossipWithCelebitchy podcast. They are …
Source:: Cele|bitchy – News
(Visited 2 times, 1 visits today)