Will the Duke & Duchess of Sussex get their own separate social media accounts?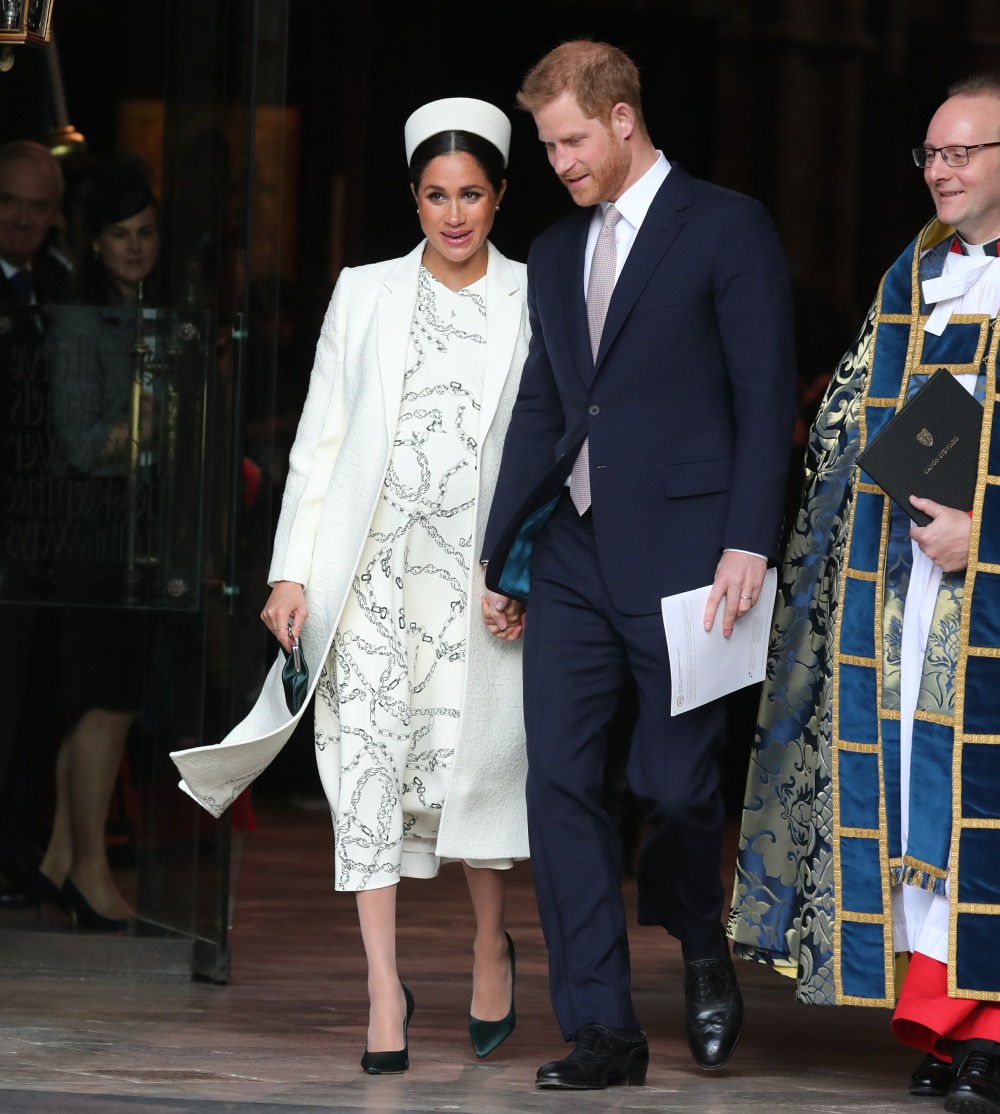 As we discussed earlier, the split between the Sussexes and the Cambridges has now been formalized. We thought, months ago, that the Sussexes' office staff would be based in Kensington Palace, and work alongside (and adjacent to) the Cambridges' staff. Not so much. The Sussexes will get their own offices and dedicated staff in Buckingham Palace, with a British-American press secretary/political operative Sara Latham will answer directly to the Queen's communications office. Harry and Meghan will have the internal-royal-family status of the Queen's own children.
Anyway, there are more pieces of information and more questions regarding the move. I've seen a lot of Twitter chatter about whether Meghan and Harry will get their own social media accounts. Nothing has been confirmed or denied about that, but I honestly don't see how the Sussexes could avoid it. Over the past few months especially, the Kensington Royal accounts have been incredibly busy and high-traffic and that's partly/mostly because of the Sussexes. They need a social media presence, and I really do think we'll be seeing a @SussexOfficial Twitter and Instagram by the end of the year. Omid Scobie – a royal reporter who almost always gets it right – says that the decision on separate social media accounts will be made when the Sussexes' new team is all on-board. I guess that means that when Meghan births Polo Baby, all of the announcements and photos will still be tied to the Kensington Royal accounts.
What else does Omid Scobie say? Sara Latham is for-sure the Sussexes' new press secretary. Many of the Kensington Palace staffers who worked for both brothers will likely stay on with Kensington Palace, meaning the Cambridges. I take that to mean that the Sussexes want a lot of new people (new, qualified people) who are loyal only to them. Poor Jason Knauf was the Kensington Palace communications honcho and he's being shifted away from that now, and he's taking on a "senior advisor" position for the Cambridges' charitable initiatives. You know what that means: more statements about how Will and Kate are keen about charities. At one point, the Sussexes considered having an office out of Windsor Castle but sources say "it wasn't doable."
I've also seen a lot about how this separation frees up William and Kate to continue …
Source:: Cele|bitchy – News
(Visited 1 times, 1 visits today)