One Day at a Time Taught Its Fans How to Say Goodbye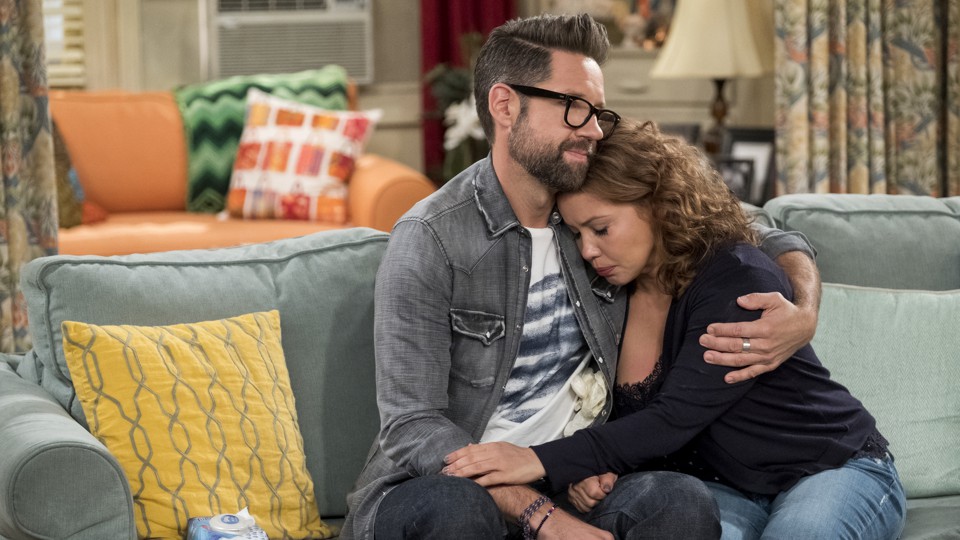 One Day at a Time, which was canceled by Netflix on Thursday after three seasons, was always preparing fans for its own ending. It isn't that the beloved sitcom wanted to end—far from it. Every year, the cast and creatives clawed their way to a renewal, spearheading impassioned Twitter campaigns to save the consistently on-the-bubble show. But on screen, One Day at a Time understood loss as an inevitability, just as it understood that the sun would rise the next day. The hard fight to survive, and to do so vibrantly, was baked into the DNA of the series itself.
A remake of Norman Lear's classic 1970s sitcom, One Day at a Time centered on the Alvarez family, a Cuban American household led by a single mom, Penelope (played by Justina Machado). It was Penelope's live-in mother, Lydia (a splashy, scene-stealing Rita Moreno), who stared down the specter of death when she suffered a stroke at the end of the penultimate episode of Season 2. The gutting season finale brought her loved ones—Penelope; Penelope's kids, Elena (Isabella Gómez) and Alex (Marcel Ruiz); and family friends Leslie (Stephen Tobolowsky) and Schneider (Todd Grinnell)—to her bedside, where they grappled with the awful certainty that, one day, they would have to say goodbye. "Not yet," Lydia declared—but eventually.
Following Lydia's stroke, Season 3 framed itself around the question of what comes after a life-changing event. Lydia resisted adjusting the habits that put her health at risk. Elena, whose father reacted poorly when she came out to him as a lesbian in the first season, struggled with her dad's attempts to make amends. Schneider, a recovering alcoholic, relapsed and despaired at the thought of starting over in his sobriety. One Day at a Time's final season at Netflix wound up being the one that most lived up to its title: Change, the show argued, is only possible in small steps taken daily. While Lydia was in the hospital, Schneider recalled a visit she paid him during one of his previous stints in rehab: "You told me, 'You eat this, you get some sleep, and tomorrow, you try again.'"
One Day at a Time was that kind of show: relentlessly hopeful not in spite of how hard life can be, but because of it. In Season 3, Lydia drafted what she called a "bouquet list," her spin on a bucket list. "It is an arrangement of …
Source:: <a href=https://www.theatlantic.com/entertainment/archive/2019/03/netflixs-one-day-at-a-time-taught-fans-about-loss/585061/?utm_source=feed target="_blank" title="
One Day at a Time Taught Its Fans How to Say Goodbye" >The Atlantic – Culture
(Visited 2 times, 1 visits today)