The Oscars will present some of the awards during the commercial breaks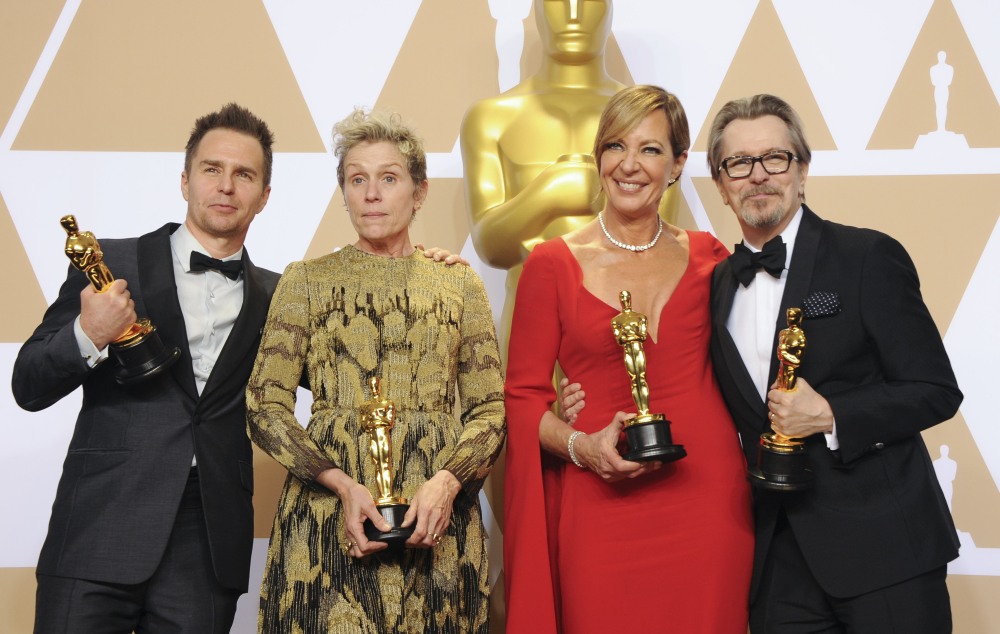 This year's awards season has been kind of terrible. There's not one movie where I'm like "I'll die if it doesn't win all the Oscars," which is how I felt about Moonlight and 12 Years a Slave. While there has been some excitement, and I don't think every race is locked in, overall the actual awards shows have been ghastly. The Globes were tedious and unfunny. The SAGs were terrible. The Critics Choice show was complete trash. And the Oscars will likely be an utter trainwreck. For months now, it's like no idea is too stupid for Oscar producers to be like "hey let's try that!" They weren't going to allow every Best Song nominee to perform, and then they backed down and now every nominee will perform their song… but only for 90 seconds each. And here's the latest: the Oscars won't even show four biggish categories live. They'll hand out the awards during the commercial breaks:
In a break with tradition, the Academy Awards in four categories will be presented during commercial breaks when the 91st Oscars are broadcast by ABC on Feb. 24. The affected categories are cinematography, film editing, live-action short and makeup and hairstyling.
While the Academy's board of governors approved a plan in August to present some of the 24 awards categories during breaks in order to reduce the show's running time to three hours, it had not been known which categories would be presented under the new format, which attracted criticism complaining that it would mean a downgrade for some categories.
In an email to the group's membership on Monday, Academy president John Bailey laid out the plan for this year's show. He emphasized that the Academy is "still honoring the achievements of all 24 awards on the Oscars." In the case of the four categories that will be announced during commercial breaks, the winners' speeches will air later in the broadcast, he said.
Additionally, Bailey explained, "with the help of our partners at ABC, we also will stream these four award presentations online for our global fans to enjoy, live, along with our audience. Fans will be able to watch on Oscar.com and on the Academy's social channels. The live stream is a first for our show, and will help further awareness and promotion of these award categories."
Bailey, who in addition to being president sits …
Source:: Cele|bitchy – News
(Visited 4 times, 1 visits today)