The New True Detective Doesn't Quite Reach the Heights of Season 1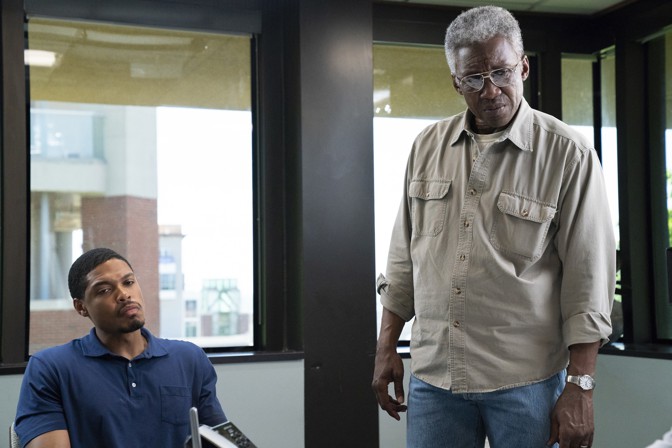 When True Detective arrived on television in 2014, it somehow felt both seismic and familiar. The HBO series was the oldest kind of small-screen story—a cop show following one mysterious case—given a crisp, cinematic form. Yes, there were otherworldly embellishments woven into the tale of the detectives Rust Cohle (played by Matthew McConaughey) and Marty Hart (Woody Harrelson) on the trail of a serial killer. But there was also a confidence behind the camera and a thoughtfulness to the two lead performances that made the show so special, even though it wound its way to a surprisingly ordinary conclusion.
Then, in 2015, came True Detective Season 2, which was wild, woolly, and largely incomprehensible. It was stuffed with big stars (Colin Farrell, Rachel McAdams, Vince Vaughn) but hinged on a story that was as hilariously grim as it was impossible to understand. California real-estate development, a uniquely zoned industrial city, and very male-centric notions of fertility and parenthood were all swirled up in the central whodunit. In general, Nic Pizzolatto's show had committed the grand error of quickly becoming a parody of itself, and even though the ratings barely dipped, the prospect of future seasons seemed to dim.
Now, after four years of True Detective's brand power slowly fading, Pizzolatto has returned with a third installment, and it's clear that the creator and writer has learned some useful lessons. For one, he's simplified the show, paring back the ensemble and focusing mostly on one haunted gumshoe, the detective Wayne Hays (Mahershala Ali), as he investigates the disappearance of two children in the Arkansas Ozarks. On top of that, Pizzolatto has embraced many of the story elements that made the first season such a success, including three shifting timelines and a more Southern Gothic feel.
Yet the original magic is not quite back, and perhaps it never will be. True Detective broke onto the American TV landscape when it still seemed possible for the entire country to screech to a halt and obsess over a show together. It was the macabre details of that first season (which fans extrapolated in all kinds of Lovecraftian directions) that helped it stick out, along with McConaughey's mesmerizing, soulful performance. True Detective Season 3 is a little more workmanlike and less baroque, perhaps too eager to prove that it can tell a legible story again. But it's anchored by Ali's terrific work in the lead …
Source:: <a href=https://www.theatlantic.com/entertainment/archive/2019/01/true-detective-season-3-review-mahershala-ali-nic-pizzolatto-hbo/580204/?utm_source=feed target="_blank" title="The New True Detective Doesn't Quite Reach the Heights of Season 1″ >The Atlantic – Culture
(Visited 3 times, 1 visits today)