Mandy Moore's dog ate a tennis ball and almost died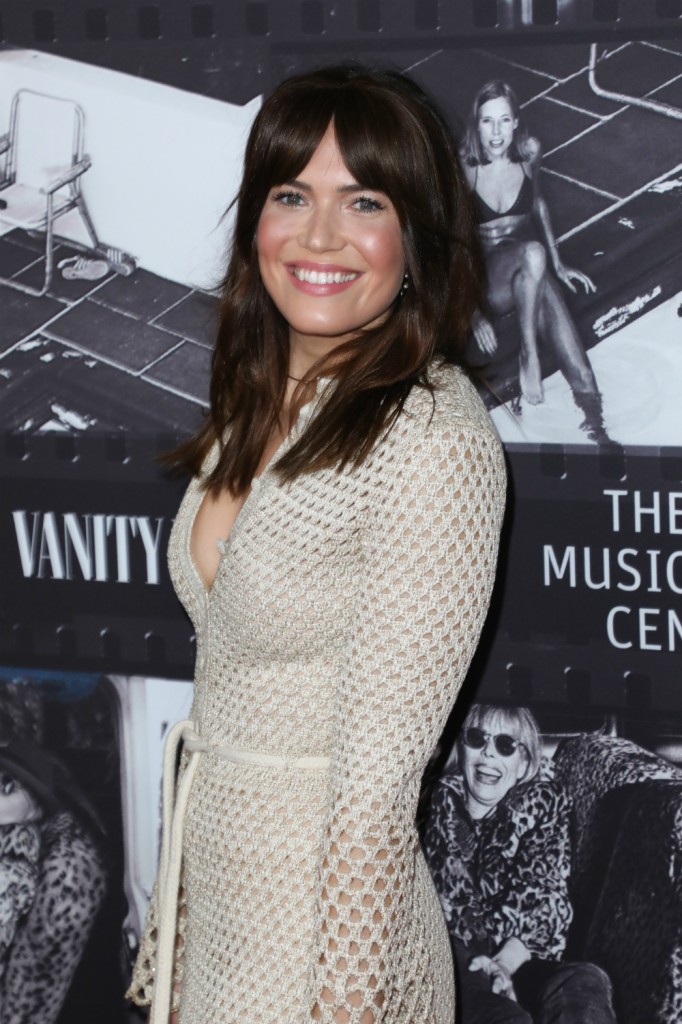 Some of you suggested that my Saoirse Ronan post about her dog Fran was a bit light on dog photos. Well, because I love you all, I plan to correct that egregious error below! Before that, however, we all need to release a collective, "Aaaaaaaaaaaw," for Mandy Moore's precious pooch, Jackson, who spent the last two days recovering from stomach surgery after he decided to snack on a tennis ball. Mandy posted this to her Instagram on Wednesday:
View this post on Instagram
Thank you to Dr Storm and the entire staff at #metropolitananimalspecialtyhospital for saving this gentleman's life. Somehow he decided to shred and eat a tennis ball without us knowing so we ended up at their door at 3:30 am for Jackson to have emergency surgery. What these doctors, nurses and caregivers do all day, EVERY day will never cease to amaze me. So much gratitude.
A post shared by Mandy Moore (@mandymooremm) on Jan 9, 2019 at 2:05pm PST
Oh my stars, look how cute Jackson is. Poor guy. CB wrote about Kathryn Hahn's dog needing three surgeries after eating underpants. My dog eats everything, I think. He destroys everything, I can never tell what he's eaten vs. just ripped apart. But I had a few glass ornaments destroyed on my floor and now I'm thinking I should have his stomach pumped.
Mandy posted to her Instagram stories that Jackson the Adorbs is doing just fine. He's walking and napping and eating, but the stuff he's supposed to eat, not the stuff that got him in this situation in the first place. People has some screengrabs of those updates here. Like Mandy, I too would like to give a shout out to all 24-hour vet clinics. I had to visit one 17 years ago when my cat got hit by a car. It came to "the talk" about my options (re: cost of saving him vs. euthanasia) they could not have been more gentle or supportive. Not to mention they saved his life.
Mandy is a big supporter of rescue animals and #adoptdontshop. She revealed in November that the night before her wedding to Taylor Goldsmith, her beloved rescue kitty, Madeline, …
Source:: Cele|bitchy – News
(Visited 5 times, 1 visits today)