Kevin Smith had a vegan Thanksgiving but 'We don't put it in everybody's face'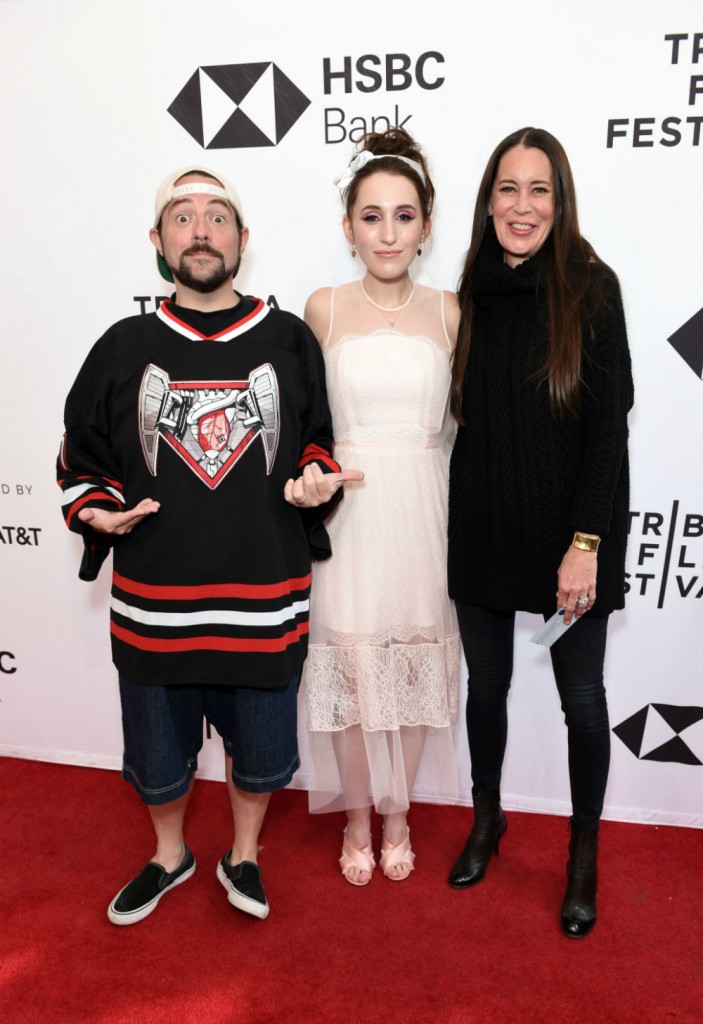 View this post on Instagram
After a @crossroadskitchen Thanksgiving with a @veggiegrill chaser dinner, drastic measures are called for. So Shecky and I spent our Black Friday morning hiking @runyoncanyon. This @ww ambassador went a little crazy with the points yesterday but I'm currently maintaining my weight at 198 pounds – which is less than I weighed when I made Clerks. And for my first Vegan Thanksgiving, the only food I truly missed was the Mondo Nachos I get every day at #veggiegrill. But we're about to be reunited… #KevinSmith #blackfriday #thanksgiving #ww
A post shared by Kevin Smith (@thatkevinsmith) on Nov 23, 2018 at 11:59am PST
We're approaching the one-year anniversary of Kevin Smith's near fatal heart attack. Since that frightening wake-up call, Kevin changed many of his habits to live a healthier life. His doctor told him to lose 50 pounds and Kevin chose a plant-based diet to do so, inspired by his vegan daughter, Harley Quinn. Last month was Kevin's first Thanksgiving with his new lifestyle and, as he mentioned in an interview before T-Day, he was planning on being faithful to it – but that doesn't mean he's trying to covert us, because, "he's not that kind of vegan."
Filmmaker Kevin Smith has plenty to be grateful for this Thanksgiving — starting with being alive.
The "Clerks" director survived a major heart attack in February that he thought was the end. Almost nine months later, he's very much alive and ready to celebrate his first Thanksgiving as a vegan.
That will include a stop at Los Angeles' Veggie Grill, where he eats almost daily, and Crossroads, an upscale eatery preferred by his vegan daughter Harley and vegetarian wife Jennifer. But don't get Smith wrong — he's not "that" kind of vegan.
"I'm not telling you how to live," said Smith, an advocate for Farm Sanctuary, which is encouraging Thanksgiving celebrants to spare as many turkeys as possible Thursday. "We don't put it in everybody's face."
According to the 48-year-old director, his near-death experience changed his diet, but his daughter lured him into vegan culture.
"She brings you into the vegan cult and they don't tell you you're going to become a spokesmodel," Smith told the Daily News. "Then once I dropped a bunch of weight, the kid was like, 'Now you have to bring other people into this' and I was like, …
Source:: Cele|bitchy – News
(Visited 1 times, 1 visits today)