Jennifer Aniston in Stella McCartney at the LA 'Dumplin" premiere: cute or boring?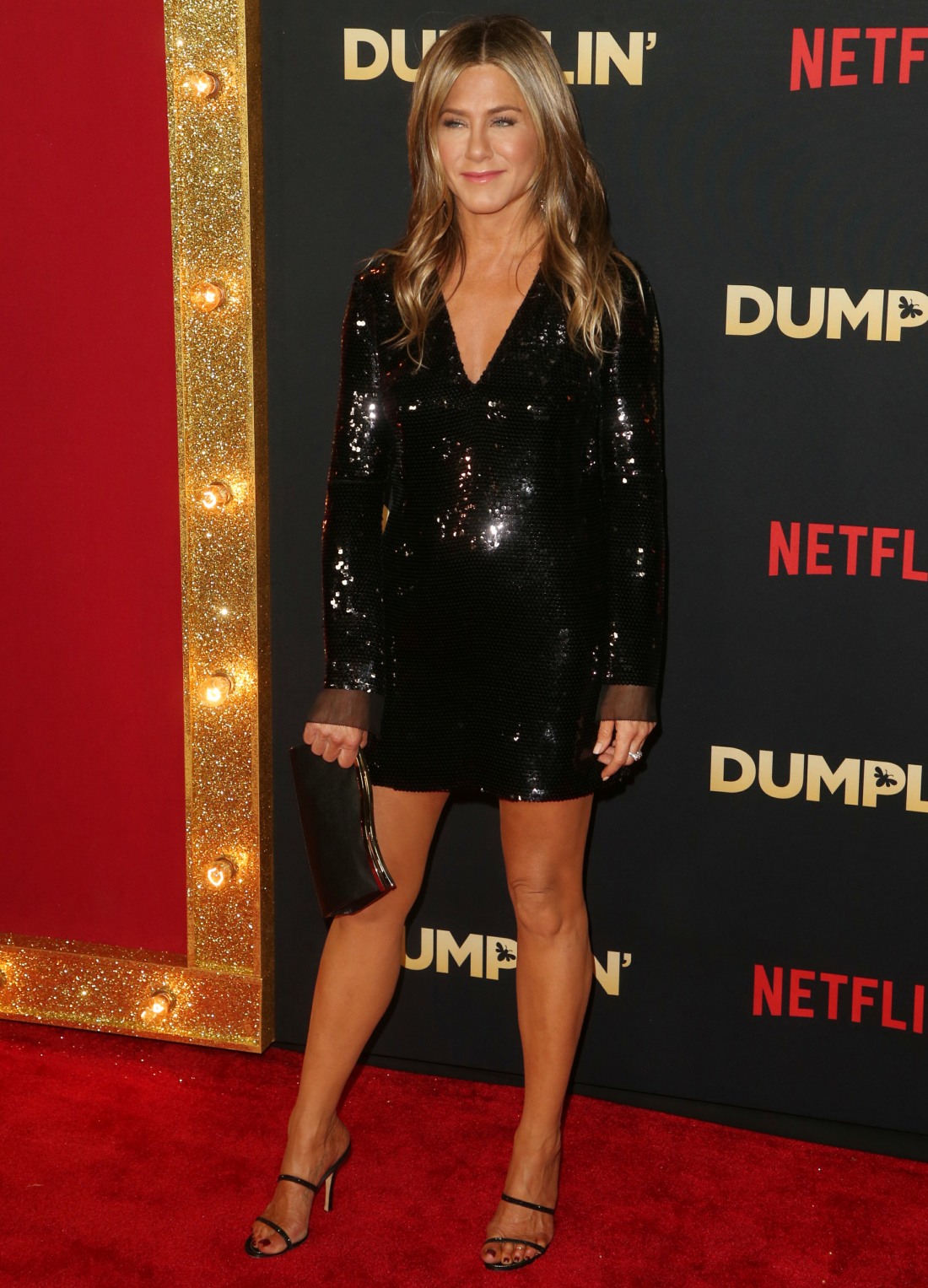 Here are some photos of Jennifer Aniston at the LA premiere of her new Netflix movie, Dumplin'. Jennifer made sure to pose with everybody, and she really worked that red carpet like a pro- she posed with producer/friend Scott Stuber,Dolly Parton (who did original songs for the film), Danielle Macdonald (who plays her daughter), Ted Sarandos (Netflix chief) and I'm sure there are photos of Jennifer and Courteney Cox somewhere – Cox came to the premiere to support her friend.
Jennifer wore a black Stella McCartney dress to the premiere. Jennifer Aniston and little black dresses go together like baby backpacks and the early '90s. I'm sure Jen has about 30 different versions of a long-sleeved, short-skirted little black dress in her closet, but sure, she needed this McCartney piece. It's fine – it's not a completely terrible Stella McCartney, but it does look sort of cheap (a Stella signature). I appreciate that Jennifer didn't flat-iron her hair.
Jennifer has been making the promotional rounds all week, but only with her friendliest outlets. Here's a clip of her interview with Ellen (what's nice is that you can really tell that she believes in Dumplin'):
And here are some clips of her appearance on Jimmy Kimmel Live:
Source:: Cele|bitchy – News
(Visited 6 times, 1 visits today)