Mother's Husband Mike Pence is no longer in favor among Trump loyalists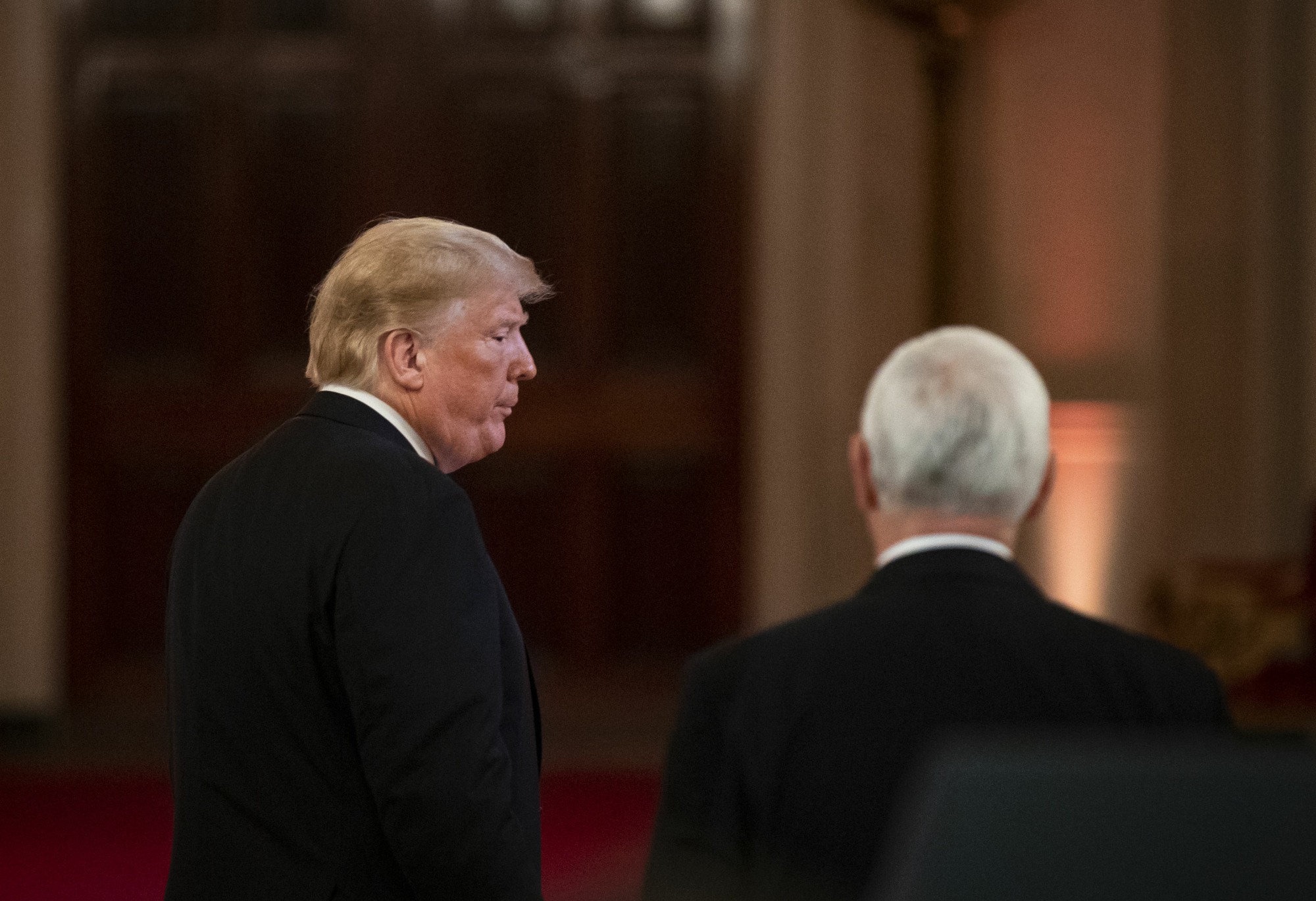 Most political professionals believe that Donald Trump is screwed… long-term. Maybe not today, maybe not tomorrow, but Trump cannot survive. Beyond that, everything is unknown. Will there be impeachment proceedings? Will Mike Pence get caught up in everything legally? Will Mother's Husband eventually need to take over and become president? Well, Vanity Fair has a new story which…made me laugh, honestly. According to VF's White House sources, everyone in the White House is "freaking out" about the Michael Flynn memo, and they've convinced themselves that Robert Mueller's investigation is nearing the "endgame," and it will only get worse (for Trump & Company) from here. But what of Mother's Husband?
But the ominous signs of Mueller's progress have not completely overwhelmed other subplots. On Monday, Trump hosted a 2020 strategy meeting with a group of advisers. Among the topics discussed was whether Mike Pence should remain on the ticket, given the hurricane-force political headwinds Trump will face, as demonstrated by the midterms, a source briefed on the session told me. "They're beginning to think about whether Mike Pence should be running again," the source said, adding that the advisers presented Trump with new polling that shows Pence doesn't expand Trump's coalition. "He doesn't detract from it, but he doesn't add anything either," the source said.
Last month, The New York Times reported that Trump had been privately asking advisers if Pence could be trusted, and that outside advisers have been pushing Nikki Haley to replace Pence. One veteran of Trump's 2016 campaign who's still advising Trump told me the president hasn't been focused enough on 2020. "What he needs to do is consider his team for 2020 and make sure it's in place," the adviser said. "He has to have people on his team that are loyal to his agenda."
Trump's doubts about Pence are surprising given Pence's frequent public encomiums and professions of loyalty. "Trump waxes and wanes on everyone," a prominent Republican close to the White House explained. Part of what's driving the debate over Pence's political value is Trump's stalled search for a chief of staff to replace John Kelly. According to a source, Kelly has recently been telling Trump that Pence doesn't help him politically. The theory is that Kelly is unhappy that Pence's 36-year-old chief of staff, Nick Ayers, has been openly campaigning for Kelly's job. "Kelly has started to …
Source:: Cele|bitchy – News
(Visited 3 times, 1 visits today)