'People Are Entrenched': Rosanne Cash on Thousand Oaks, Country Music, and Gun Control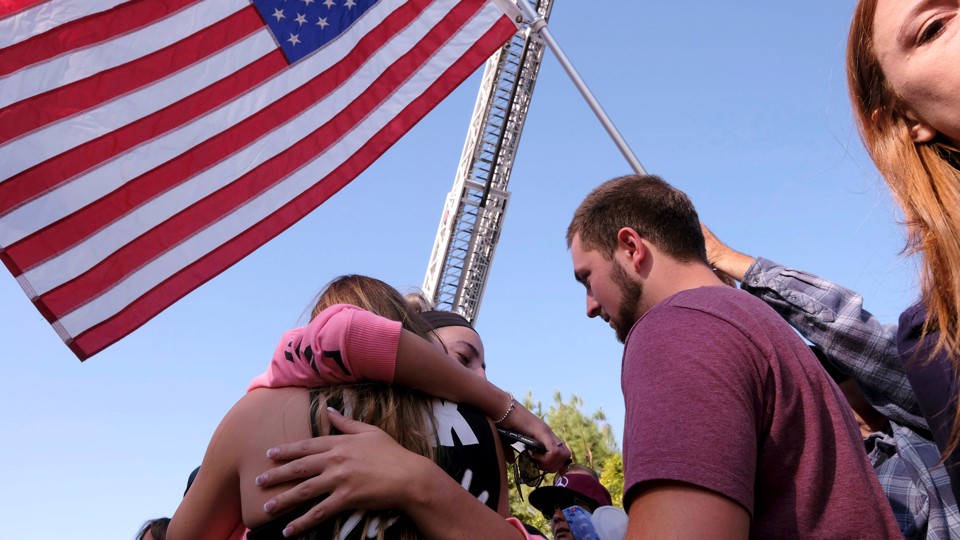 The killing of 12 people Wednesday night in Thousand Oaks, California, represents the second mass attack against gatherings of country-music fans in a little more than a year. Unthinkably, among the patrons of the "College Country Night" at the Borderline Bar and Grill were people who survived the massacre at Las Vegas's Route 91 Harvest Festival in October 2017.
Gun violence is a hazard of American life whether in city streets or synagogues, but the targeting of country fans involves its own sort of politics. Mass shootings regularly result in calls for gun control, which in turn bring a response from gun-rights advocates—many of whom listen to and make country music. Taste of Country's "10 Best Gun Songs" list had plenty of material to work with. The NRA has a branch devoted specifically to strengthening the bonds between the lobbying group and Nashville.
It is that bond that Rosanne Cash spotlighted with a widely discussed New York Times column published after the Las Vegas massacre, headlined, "Country Musicians, Stand Up to the N.R.A." "Not everyone will like you for taking a stand," she wrote to her peers as she urged them to support gun control. "Let it roll off your back. Some people may burn your records or ask for refunds for tickets to your concerts. Whatever. Find the strength of moral conviction, even if it comes with a price tag, which it will."
The year since hasn't quite seen a revolution in country's politics on firearms. Many mainstream artists have stayed vague on the issue, though there have been statements on behalf of gun control from Faith Hill, Tim McGraw, Maren Morris, and Jason Aldean, the latter of whom was performing onstage when the shooting began in Vegas.
Cash is still speaking out. The day after the Thousand Oaks shooting, she tweeted: "12 killed, including the 'good guy with a gun,' plus survivors of Las Vegas shooting. We can't go on like this. I don't want to hear about thoughts and prayers. I want #GunControlNow." She followed up with a specific call for a ban on high-capacity magazines.
I spoke with her that same day. This conversation has been edited.
Spencer Kornhaber: I wanted to get a perspective on Thousand Oaks from someone who's a figurehead in country music and has been vocal about guns.
Rosanne Cash: We should clear up the …
Source:: The Atlantic – Culture
(Visited 2 times, 1 visits today)