Jami Gertz co-owns an NBA team, but used to make more money than her husband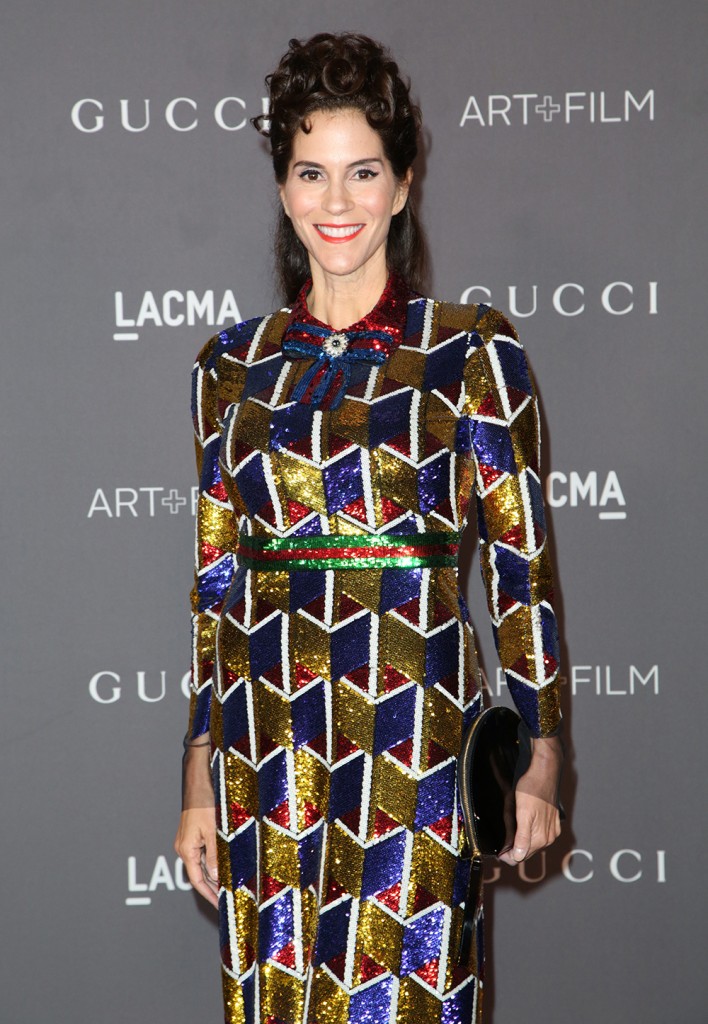 Kevin and I were watching a Square Pegs marathon a few months ago (I love that show) and he mentioned to me that Jami Gertz, who played the perpetually preppy Muffy Tepperman, owns our hometown NBA team, the Atlanta Hawks. After some Googling, I discovered that he was correct. Jami's husband, Tony Ressler, purchased the team in 2015 for $720 million. Back in May, Jami was the public face of the team at the draft lottery, freaking out fans in the process.
Just making sure you're all aware that JAMI GERTZ OWNS THE ATLANTA HAWKS. #NBADraftLottery pic.twitter.com/J5azxUpHRR
— Mara Reinstein (@MaraReinstein) May 16, 2018
Am I the only late 40s male who is trying to process Jami Gertz (16 Candles and other 80s movie classics) owning the Hawks and being onstage at The NBA Draft lottery? pic.twitter.com/1GJEaXAq2Y
— Rob Brown (@rbb_brown) May 16, 2018
The Hollywood Reporter recently spoke with Jami about her new role – and sadly didn't ask her where the heck her character went on This is Us. (Jami played Kate's boss on one episode in the first season, only to disappear and never return…but, I guess that's another story.) She told the magazine, "I get it. It's not your everyday Hollywood actress tale." It sure isn't.
Jami met her husband when she was at the peak of her career, with roles in the iconic 80s movies Less Than Zero and The Lost Boys. She was introduced to her husband, then a banker with Drexel Burnham Lambert, by her publicist. Jami recalled:
"He was a nice guy with a job. Which is what any Jewish girl from Glenview would want. It would have been nice if it was a doctor or a lawyer, but a banker was OK, too."
"Everyone thinks I married a rich guy. But I made more money — way more money — than Tony when I met him. I paid for our first house. I paid for our first vacation. I married him because I fell in love with him."
The couple married in 1989 and have three kids. As Tony worked towards developing his own investment firm, Ares Management, Jami continued to act, on television shows such as Still Standing and Ally McBeal and movies like Twister. Tony got the bug to purchase an NBA team, and after unsuccessfully making a bid for the LA Clippers …
Source:: Cele|bitchy – News
(Visited 3 times, 1 visits today)