Busy Philipps: James Franco violently threw me to the ground during 'Freaks & Geeks'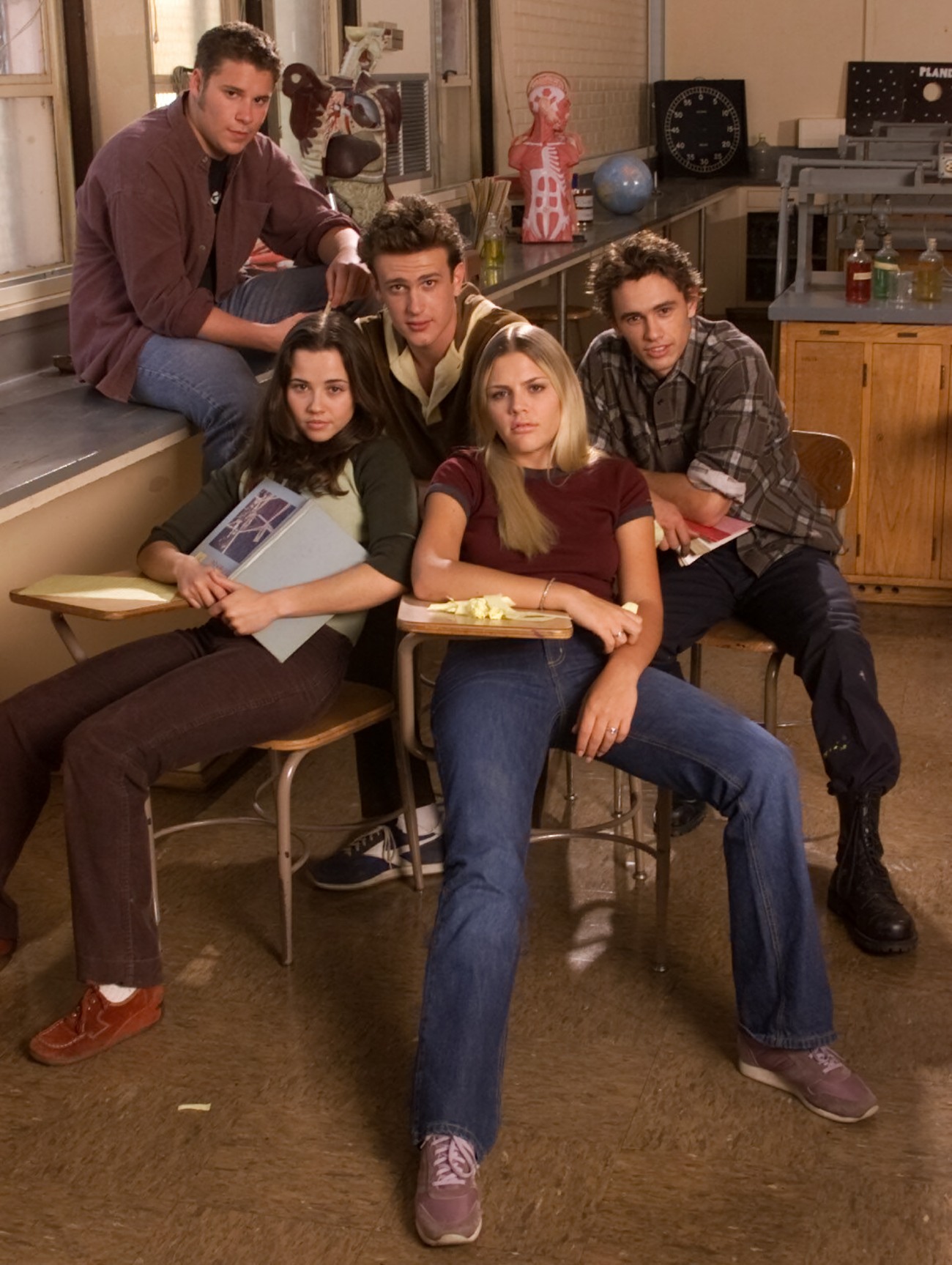 Did you know Busy Philipps is releasing a memoir? It's called This Will Only Hurt a Little, and it's about her Hollywood years and a lot more. Included in her memoir are stories about her time on the one-season wonder Freaks and Geeks, which is something of a cult classic at this point. While the show was canceled in its first season, it's widely credited for launching the careers of its stars, including Busy, James Franco, Linda Cardellini and Jason Segel. In fact, Busy has told some stories about James Franco before in interviews, but apparently she spills all in her memoir. I believe her too – Franco got outed as a serial harasser/predator earlier this year, and it felt like it was a long time coming, and that a lot of women in Hollywood probably have some kind of sh-tty Franco story. Here's what Busy had to say:
In a new excerpt from her upcoming memoir, This Will Only Hurt a Little, obtained by Yahoo Entertainment, Busy Philipps is claiming her Freaks and Greeks co-star James Franco assaulted her while they were filming a scene for the series. As Philipps remembers, the scene required her character to gently hit Franco in his chest during their lines of dialogue. Franco was caught off guard that this directive was included in the script, and subsequently broke character to yell at Philipps. "He grabbed both my arms and screamed in my face, 'DON'T EVER TOUCH ME AGAIN!'" she wrote. "And he threw me to the ground. Flat on my back. Wind knocked out of me." Philipps also described Franco as being a "f–king bully" throughout their Freaks and Geeks experience.
After the assault, Philipps said she cried in front of fellow co-star Linda Cardellini, who advised her to report what happened to her manager. She didn't, though, as Franco apologized to her the following day — after being forced to do so by the show's producers and director. Philipps notes, though, that Franco was never formally reprimanded for his actions and continued to work without consequence. Earlier this year, five women accused Franco of various instances of sexual misconduct and inappropriate behavior. He has maintained that these allegations are "not accurate", although he will not "actively refute" them so their voices can be heard.
[From Vulture]
Do you know how hard you have to shove/throw someone …
Source:: Cele|bitchy – News
(Visited 3 times, 1 visits today)