Ingrid Seward: Duchess Kate 'has blossomed & looked more confident'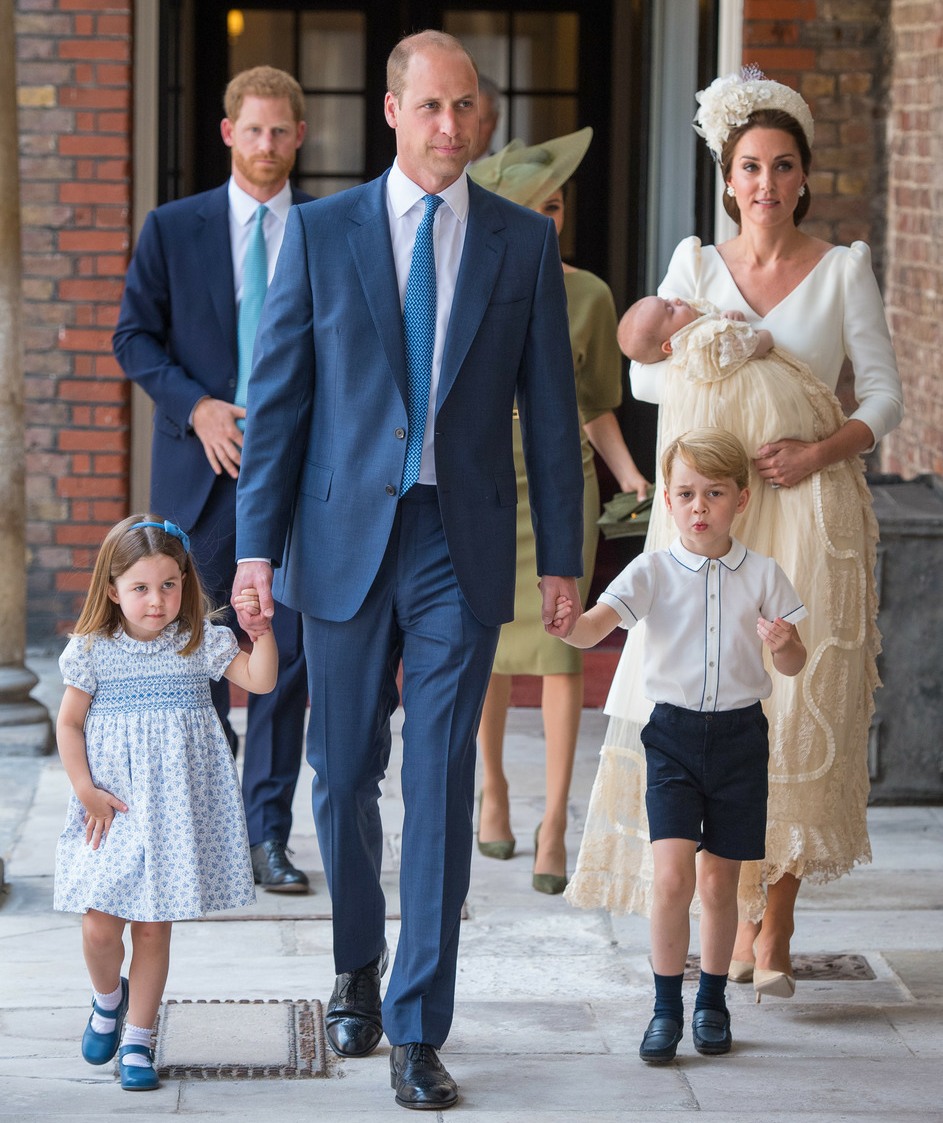 When the dust settled after Prince Harry and Meghan's wedding, many commenters and royal commentators suggested that the Duchess of Cambridge would be looking to change up her image with Meghan's arrival. The suggestion was that Kate would lean in to "earth-mother duchess" vibes, like every story about her (from the palace) for the next year would be about Kate and motherhood and how natural she is with kids and how she really just wants to stay at home with her children. It wouldn't be the dumbest branding choice, honestly. Keeping that in mind, People Magazine has an "exclusive" piece about Kate "blossoming" as a mom-of-three, so says Ingrid Seward.
Prince Louis' royal christening went off without a hitch — from the carefully-selected godparents to Prince George and Princess Charlotte's impeccable manners. And back in the spotlight after giving birth three months ago was royal mom of three, Kate Middleton, who was glowing as her baby son snoozed in her arms.
"She has blossomed and looked more confident, beaming with happiness," notes royal biographer Ingrid Seward of Majesty magazine. "Kate is hugely dutiful, but she is quite strong and leading the way behind the scenes. She is like her mom [Carole Middleton] in that sense."
That includes setting the intimate tone of the christening despite the grandeur of the surroundings.
"I'm sure this is all Catherine's influence.," says a royal source. "I'm sure she is leading on building all the family relations."
[From People]
I also think that Kate seems more confident these days, but I'm not completely sure it's because of motherhood. As many have noted, myself included, Kate perked up considerably as soon as Harry and Meghan announced their engagement. Suddenly, Kate was truly keen – she seemed more relaxed in public, she seemed more natural and like she was even enjoying herself a bit more. Is it because she knows her "place" is secure now that she's provided three cute babies for the Firm? Or is something else? I don't know, honestly.
I also don't get this comment: "Kate is hugely dutiful, but she is quite strong and leading the way behind the scenes." Is Seward saying that Kate's duty is to be "weak" in public but "strong" in private? It's a weird thing to say, right? As for this: "I'm sure she is leading on building …
Source:: Cele|bitchy – News
(Visited 5 times, 1 visits today)