Duchess Meghan told one Irish lady that she misses being an actress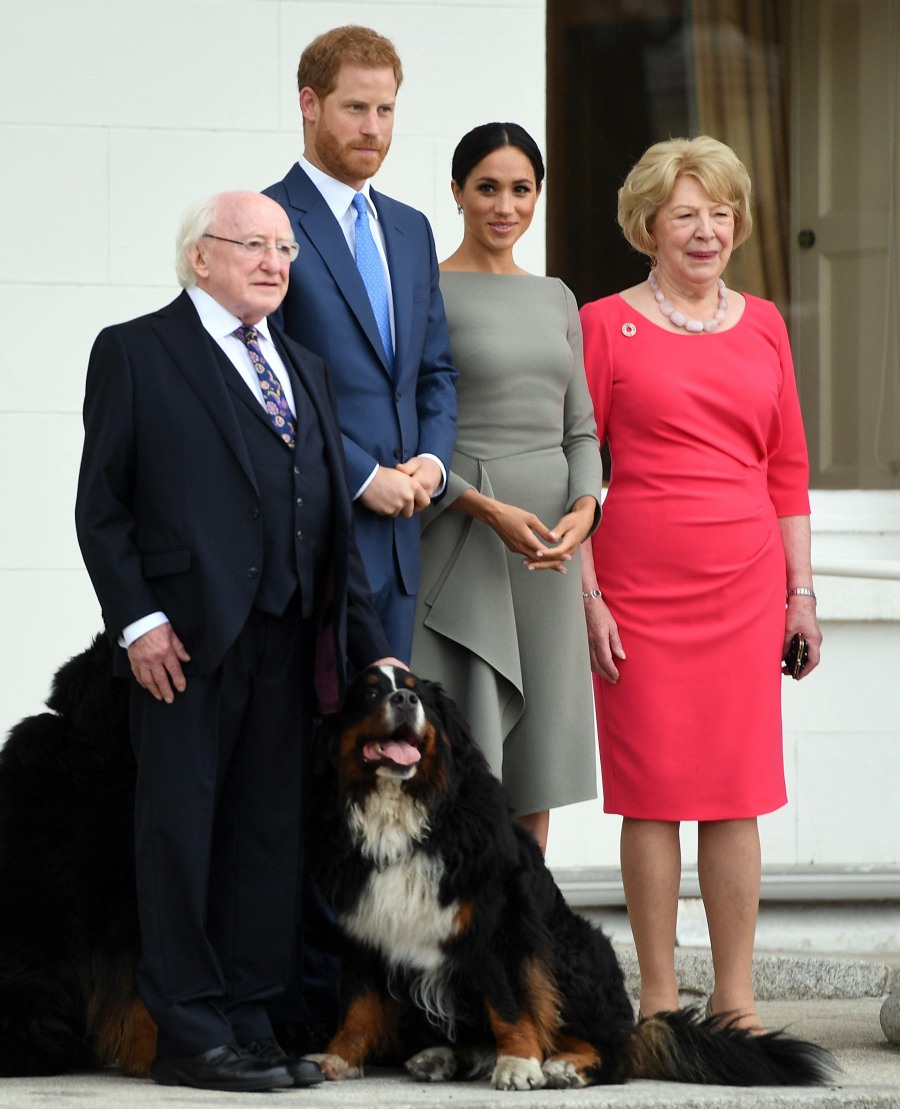 Here are more photos from the Duke and Duchess of Sussex's Irish tour. I'm still finding and using a lot of photos which I didn't see before! Harry and Meghan photograph very well together, and I can see Meghan growing in confidence in her role every day. Do you think she ever regrets giving up her acting career though? Back when Grace Kelly married Prince Rainier, she ended up regretting it, because she hoped to still be able to make movies. For Meghan, it feels a bit different – she was part of an ensemble of a successful cable TV show, and she's in her mid-30s. I don't doubt that it was a hard decision for her, but let's not pretend she was Grace Kelly, packing in a successful film career and retiring at the age of 26. Still, when Meghan was asked about Suits, she expressed some wistfulness:
Her life has changed beyond recognition since marrying into the Royal family, and it seems Meghan Markle is still feeling nostalgic about her showbiz career. Speaking to crowds during her visit to Dublin on Wednesday, the former actress revealed she 'misses' starring in US series Suits.
Meghan, 36, made the comment as she spoke to members of the public after visiting the Irish Emigration Museum in Dublin. Fiona Moore from Dublin described the Duchess as 'relaxed' and said: 'I'm a fan of Suits and I said to her that I miss it and she said 'so do I."
[From The Daily Mail]
Regret? Or just being polite? Or just a general wistfulness? I don't know. Meghan probably reflects back to her life as a minor celebrity, when she could just blog about wine and work on her show and live a pretty quiet life. Nowadays, people crawl up her ass over EVERY LITTLE THING. One of the latest things? Some comments she apparently made in casual conversation about the Irish referendum on abortion:
Few would be surprised to hear that Meghan Markle is pro-choice, and perhaps it was only natural, when meeting a number of activists in Ireland's recent referendum to legalize abortion (the proposal was passed by a thumping majority) that she would express her enthusiasm for the cause. Unfortunately for Meghan, two of the women she spoke to about the issue at a garden party in Dublin …
Source:: Cele|bitchy – News
(Visited 6 times, 1 visits today)