Busy Philipps got her first tattoo as promotion for her book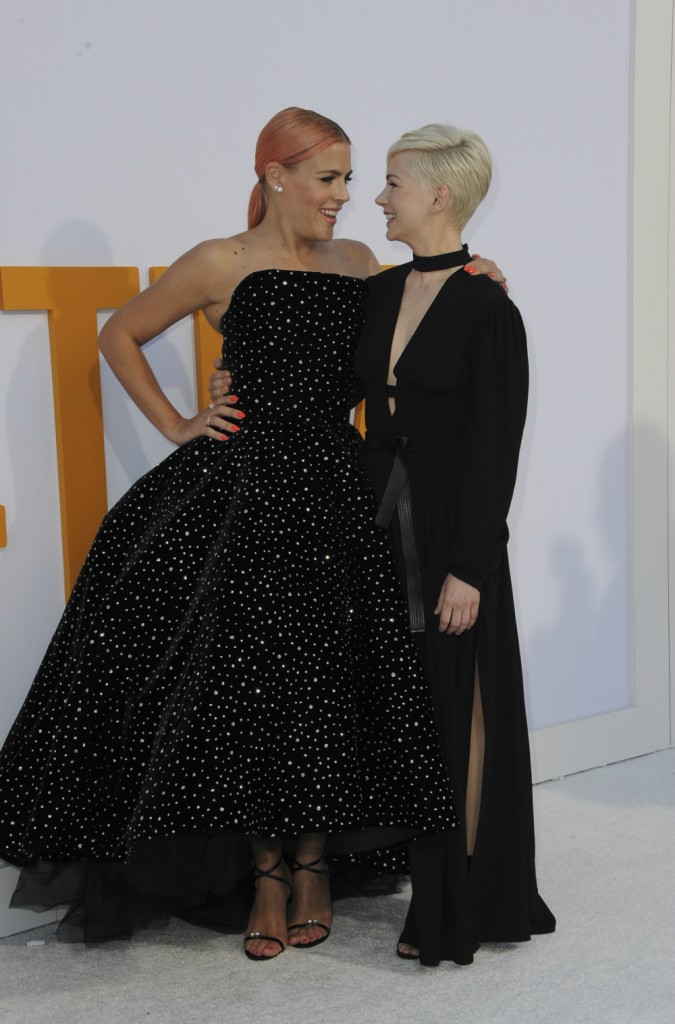 A post shared by Busy Philipps (@busyphilipps) on Jun 20, 2018 at 9:32am PDT
Busy Philipps is now a woman of letters in every sense. She's just finished her first book, a memoir titled This Will Only Hurt A Little, that is due to ship on October 23. To commemorate her accomplishment, she had a line from the book tattooed on the inside of her left arm. The line, which reads, "aced out in her nudes," is actually Busy's very first tattoo:
It says "aced out in her nudes" and what it means is in my book❤️(which is now finished and also available for pre-order at busypbook.com 😂) oh! And similar to the TITLE of my book- this only hurt a little. 🙌🏼❤️😂
A post shared by Busy Philipps (@busyphilipps) on Jul 10, 2018 at 9:53pm PDT
I am not familiar enough with Busy or her story to have any idea what that means so I guess I'll have to wait for her book to find out. As a publicity tactic – turning it into an Easter Egg of sorts – I find it quite clever. Plus, even if she writes a hundred books, this will always be her first so I get why she wanted a permanent reminder. I have a baseball cap with the character I designed for the cover of my first book on it – the first is always special (even if, years later, you find it a bit amateurish).
On her book's splash age, she has a blurb from The New Yorker that states, "the breakout star on Instagram stories… imagine I Love Lucy mixed with a modern lifestyle guru." I'm not aware of anyone calling Busy a lifestyle guru so does this mean she's positioning herself to be one? Further down the page, it is reiterated that the book is told like, "we've come to know and love on Instagram stories." It seems her humor really comes across in her storytelling. That would be great, I think Busy is really funny. However, it also said, "her conversational writing reminds us what we love about her on screens large and small." So, a lot of swearing and "you guys" then?
It was announced in May that Busy is developing her own show for E! with the working title Busy Tonight. (I don't know what it was like …
Source:: Cele|bitchy – News
(Visited 4 times, 1 visits today)