There's A Positive Mood Around England's World Cup Chances – Let's Hope The High Spirits Continue Through The Tournament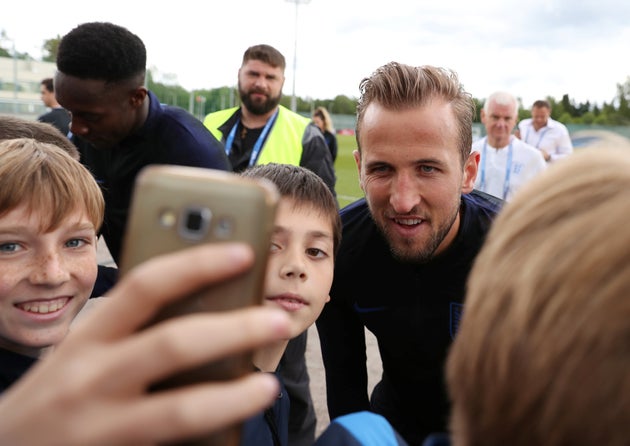 I'm of an age now where I mark my history in football tournaments. One of my most memorable summers was following England at Italia '90 from the Golden Lion pub in Kidderminster. From the highs of David Platt's goals against Belgium and Cameroon to the lows of Gazza's tears and Waddle's missed penalty as we lost to Germany in the semi-finals, I can remember that tournament like it happened yesterday. Every four years I get that familiar sense of excitement as the World Cup comes around again.
Today the 21st World Cup kicks off in Russia. Along with England fans across the country I will be allowing myself to believe that after 52 years of waiting, Harry Kane, Dele Alli and the rest of the squad will finally bring the trophy back to the home of football.
In recent years it has been the England youth teams bringing trophies home. The England Under 21s won the Toulon Tournament for the third year in a row last week, the Under 20s and Under 17s both triumphed last year and the Under 19s were crowned European champions. Their fantastic success is a sign of bright things ahead.
To make sure our young footballers continue to flourish we need to provide decent funding to grassroots football in order to keep replicating our recent national successes. Too often poor pitch maintenance, lack of investment and Britain's wet weather has left pitches waterlogged and matches cancelled.
That's why I was so pleased that in Labour's manifesto last year we committed to ensuring that 5% of the Premier League's television rights income is used to fund grassroots pitches and training facilities. With all the money floating around the game at the moment it's only right that some of it is used to help us bring through future generations of footballing talent, which can only bring benefits to our national teams at every level.
It's great to see the positive mood around the Three Lions as we enter the tournament and I hope the high spirits continue. In the past there have been elements of the press who have looked for any opportunity to try and bring down our national team players rather than supporting them and urging them on to glory.
Past tournaments have been sullied by intrusive focus on the private lives of players and recently we've seen attempts to generate negative media hysteria against Raheem Sterling, one of the most …
Source:: The Huffington Post – UK Entertainment
(Visited 1 times, 1 visits today)