Peter Tatchell Arrest Highlights Concerns For Gay Fans At Russia World Cup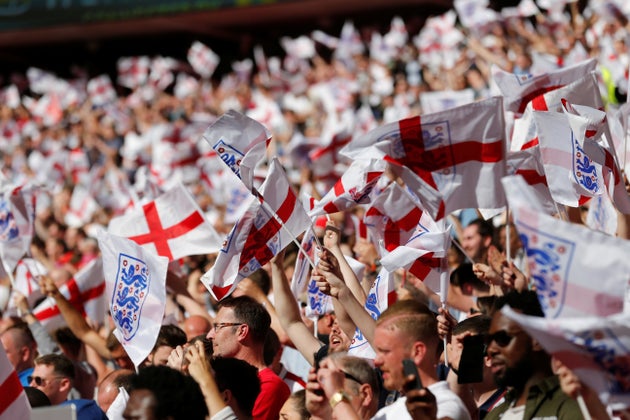 LATEST: Gay rights campaigner Peter Tatchell has been detained in Moscow after staging a one-man protest near Red Square.
It is a country recently ranked among the worst in Europe for gay rights, where men and women in the LGBT+ community have been attacked and isolated. So it's understandable that many people in the gay community are on high alert as tens of thousands of people make their way to Russia for the World Cup.
Though homosexuality was officially decriminalised in Russia in 1993, a more recent law banning "gay propaganda" has extended the state's powers to arrest and detain people in the gay community, often on very dubious charges.
With extreme Russian football fans infamous for homophobia, and powerful police forces that have been known to target LGBT people, the Football Supporter's Federation has released a special leaflet advising fans on how they can protect themselves during matches.
One of the main pieces of advice warns against travelling to areas of the North Caucus such as Chechnya, where authorities are accused of detaining and torturing gay men in unofficial prisons. No matches are set to be played in the area.
The advice also notes that going to the toilet is likely to be a issue for trans fans, suggesting they "judge the situation on a case by case basis".
"If you do not feel safe, try and find a fellow fan to accompany you," the guide reads. "If there is a disabled toilet and you are alone, that could be the safest option."
Up to 10,000 Brits are expected to make the journey to Russia for the month-long tournament. Underscoring concerns, gay rights campaigner Peter Tatchell was detained in Moscow after staging a one-man protest near Red Square on Wednesday.
Tatchell was standing near the statue of Marshal Zhukov close to the Kremlin holding a poster which read: "Putin fails to act against Chechnya torture of gay people," before several police officers moved in to apprehend him.
He was allowed to walk to a nearby police car where he was questioned before being driven away to a police station.
Speaking in the Commons last month, foreign secretary Boris Johnson said it was "on the honour" of the Russians to ensure the safety of foreign fans for the duration, while shadow sports minister Rosena Allin-Khan noted that "violence and abuse" continues to be perpetrated against LGBT+ people in the country.
But the …
Source:: The Huffington Post – UK Entertainment
(Visited 5 times, 1 visits today)