Morena Baccarin on having two kids: 'You're just trying to survive'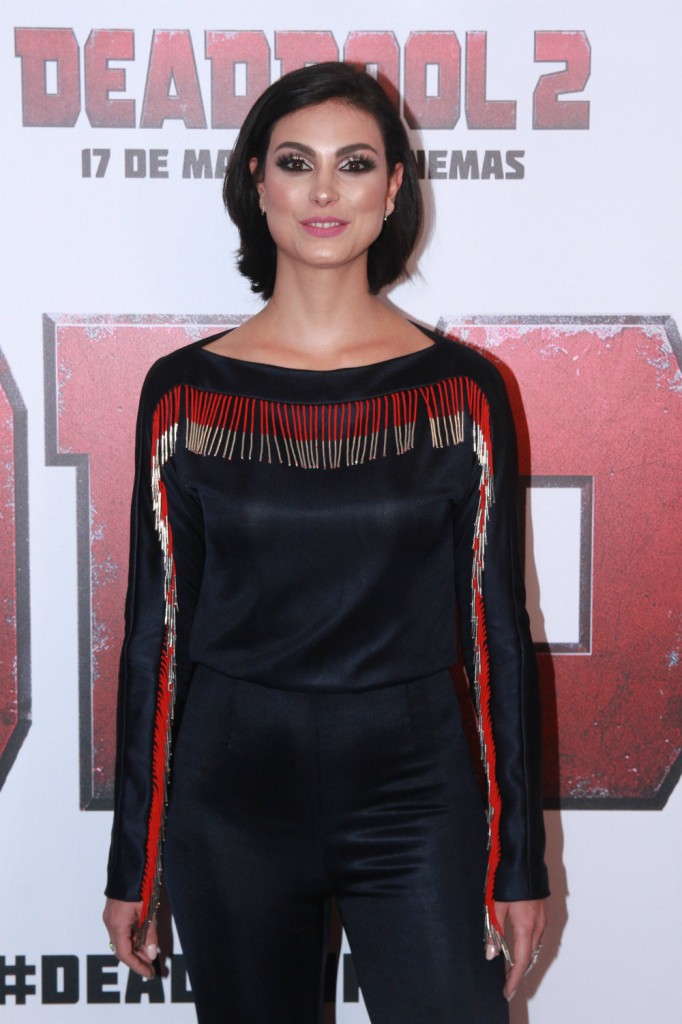 Morena Baccarin reprises her role as Wade Wilson's love interest, Vanessa, in Deadpool 2, which I won't say too much about to avoid spoilers. While there is some small context to ask Morena about kids given her character's arc, it seems like the questions turned to her little ones because most interviewers can't really seem to grasp the idea that there are other things to ask a woman. Anyway, Morena was asked what it's like to have two kids under five in the house with husband Ben McKenzie. According to Morena, it's a real-life game of Survivor, one she hopes they will all come out of in one piece.
Ever since becoming a mother of two, Morena Baccarin has one goal: survive.
"One kid is like, OK, life has changed. All your attention goes to one kid," the Gotham star told Us Weekly at the 2018 Fragrance Foundation Awards in NYC on Tuesday, June 12. "With two you're just trying to survive. If you get through the day and no one has died, everything is good."
Baccarin, 39, and husband Ben McKenzie are parents of 2-year-old daughter Frances. The Deadpool 2 actress shares son, Julius, 4, with former spouse Austin Chick.
"I have two toddlers, 4 and 2," Baccarin told Us. "Four is not really a toddler but it's still that dwindling toddler age. There's still a little bit of that . . . he's not always rational."
But despite the tantrums, being a mom is the Brazil native's favorite role to date. "It's just very humbling," she revealed. "It's an experience that is about watching a human being become a person. It's really incredible and it makes you see the world through their eyes and I wish we lived in that world."
[From Us]
There is a sense of battle mode with kids that young, aged that close together. Especially because you stupidly believe the children will act the same way their sibling did at each stage. But children like to feed off of your fear so the minute you show any confidence, they switch up their game plan. I'm kidding. I agree with Morena that when you go from two parents devoting all their attention to one non-ambulatory child to dividing focus between two crazed toddlers, all bets are off. You live your life behind the eight-ball until they leave for college.
Morena also talked about her bond with Ben and how …
Source:: Cele|bitchy – News
(Visited 3 times, 1 visits today)