Grenfell One Year On: How Did Theresa May Manage To Stay In Power?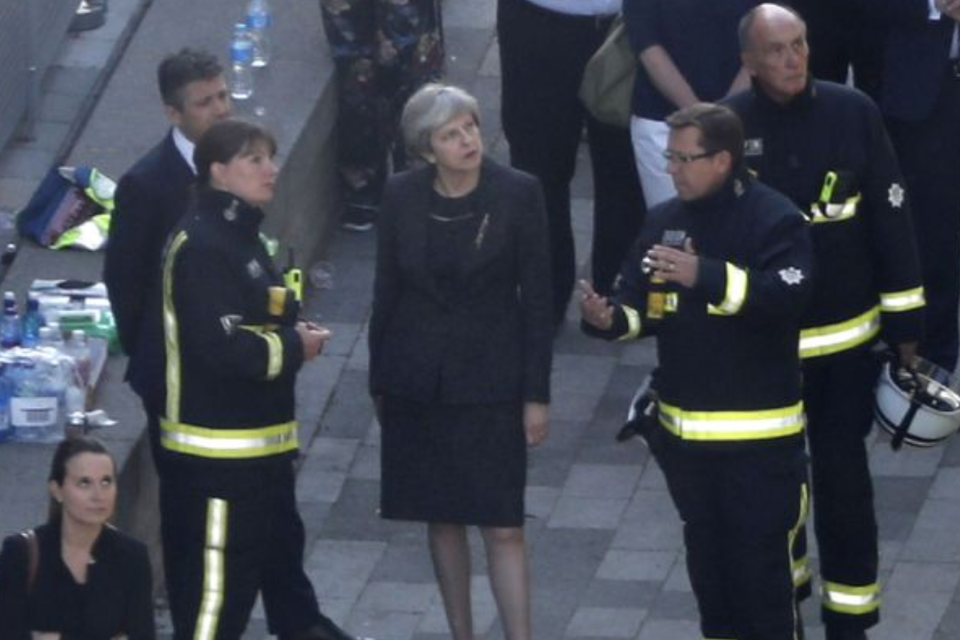 "It is not just about the buildings, it is not just about the bricks and mortar of a home. People who suffered that night are having to rebuild their lives."
At Prime Minister's Question Time this week, Theresa May's words were well crafted and skilfully delivered. She sounded, whisper it, human.
She went on: "We are doing everything we can to see that the survivors of Grenfell get the homes and support that they need – and the truth and justice that they deserve."
One long year after Grenfell Tower was first consumed by flames, May finally seems to be hitting the right tone as she puts residents' and their families first.
But as the country remembers the dead, her critics also remember the Prime Minister's own ill-judged reaction to the events of June 14, 2017.
In those crucial hours after the blaze, May certainly saw the darkest days of her tortured premiership, several former and current staff have told HuffPost.
But in the year since, May has confounded expectations to survive a turbulent year that saw the Windrush scandal, Cabinet resignations and bitter Brexit divisions.
Twelve months since her infamous, almost inexplicable, failure to meet local people affected by the fire, she and those around her know she's still making up lost ground on Grenfell.
The PMQs on Wednesday were part of a carefully orchestrated series of events of commemoration. Overnight, Downing Street and other Government buildings were lit up Grenfell green, the colour of renewal and rebirth.
HuffPost understands that the PM has ordered all Government business to be cleared for the day and for Friday, as the nation remembers that the awful events that claimed the lives of 72 people who perished in the blaze.
Following consultation with residents, a planned announcement on fire safety and cladding policy has been shelved.
May went this week to the Al Manaar mosque near Grenfell, where she donned a headscarf and joined worshippers observing Ramadan as they broke their fast. In private, she spoke directly to survivors of the fire.
It was that contact with local people that mattered most. The PM began the week by confronting head-on the main criticism of her conduct a year ago: that she failed to meet any of the residents or bereaved families when she visited the site of the tragedy.
"What I did not do on that first visit was meet the residents and survivors who had escaped the blaze," she wrote in …
Source:: The Huffington Post – UK Entertainment
(Visited 1 times, 1 visits today)