Jim Parsons: 'It's a weird thing, being a gay couple' for years before we could marry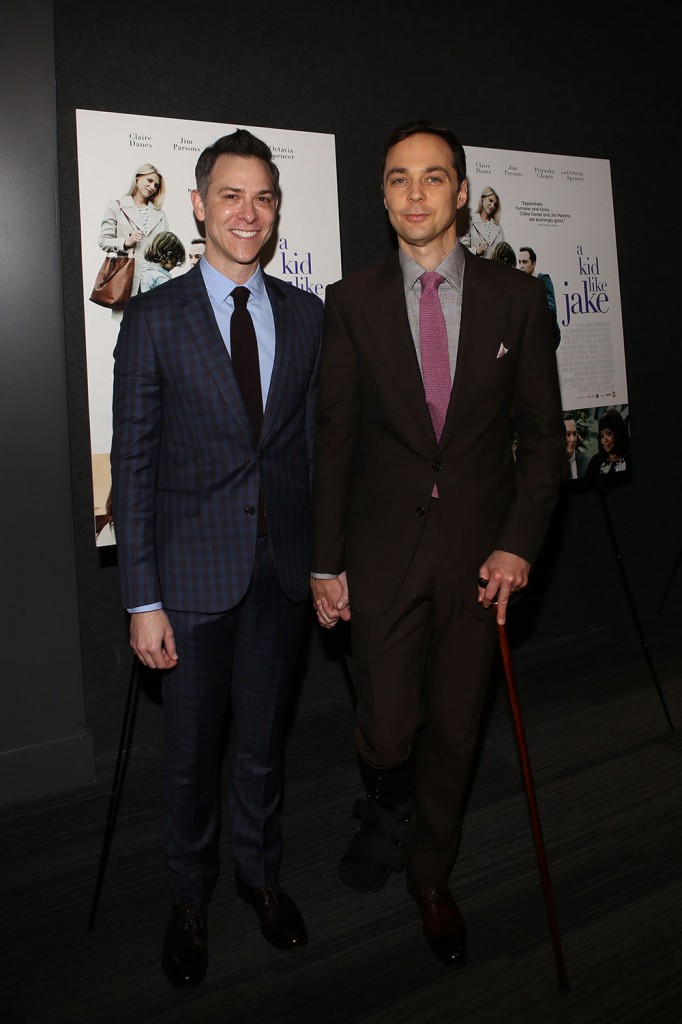 Embed from Getty Images
Big Bang Theory star Jim Parsons stopped by The Ellen DeGeneres Show to promote his new movie, A Kid Like Jake. Jim recently celebrated his first wedding anniversary with graphic designer Todd Spiewak. The couple, who were wed in a romantic ceremony at NYC's Rainbow Room last May, had been together since 2002. When Ellen congratulated Jim on the anniversary, he said he recognized the one-year anniversary as "officially for the law" and noted that:
"It's such a weird thing, being a gay couple at my age, because [when we got together], you couldn't get married. So now, this is our 16th year together, but it's our first [anniversary]. We're back to paper, is it? Is that what the gift is? That's bullshit. I want gold!"
Jim didn't have a lifelong dream of getting married, but revealed in a recent TIME profile how he changed his mind:
"I had an evolution on my feelings on gay marriage, in that I didn't logically see the importance of it. One of the things that changed my feelings on that was when I thought about, 'Oh my God, part of the reason you feel this way is because it was never a possibility and so you never dreamed about it. It suddenly felt exciting to be a part of that and helping to change the world in your own personal, heartfelt way just by doing what you want to do."
[From TIME]
During the chat with Ellen, Jim also talked in great detail about his ailing, 14-year-old dog, Otis. He recounted that a vet told him it would be Otis' time to cross the rainbow bridge when "he stops doing things he enjoys, that's how you'll know." Upon hearing this, Jim jokingly asked, "What do you mean? The dog doesn't crochet! What is he doing? Well, he doesn't play poker anymore." Sadly, Otis did pass away and Jim posted a sweet tribute to the pooch on Instagram. Fortunately, he still has his eight-year-old dog Rufus. What cute pups.
Otis October 31, 2003 – May 8, 2018 Otis came into our lives as an 8-week-old puppy just after Todd and I had been together for 1 year. We were living in Brooklyn, NY, which is where Otis learned to take walks on a leash and, in doing so, got socialized to other dogs – which he liked …
Source:: Cele|bitchy – News
(Visited 2 times, 1 visits today)