Jack Spade on his wife's death: 'It was a complete shock. And it clearly wasn't her'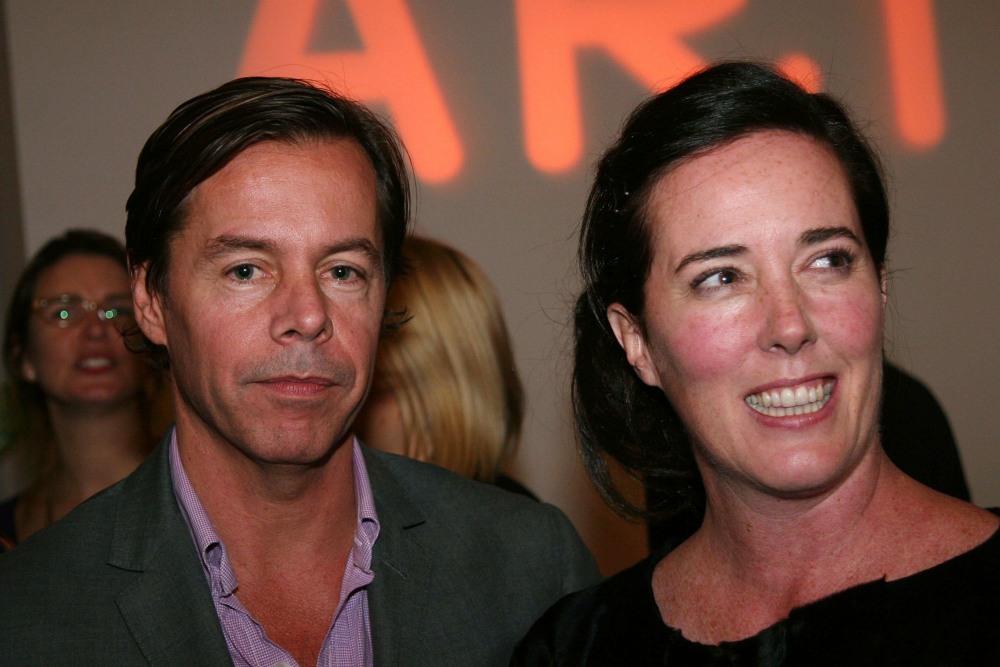 Just know that I go back and forth about covering the details regarding someone's death, especially if their death was caused by suicide, and especially so soon after someone's death. I find these stories to be rather macabre. But I think there was a lot of misinformation in the early reports of Kate Spade's death, and clearly, there are still questions about all of the circumstances around her death. Even Kate's blood family, the Brosnahans, are at odds with each other. One sister says that Kate had been suffering from mental illness and clinical depression for years. The rest of the family slapped back at those claims. It's a mess.
There were also some questions about Andy Spade. Initial reports claimed that Andy Spade was at home in the Park Avenue apartment when his wife killed herself. People now reports that Andy was not there, that Kate was alone in the apartment when she hanged herself. As for why he wasn't there… People's sources claim that the Spades had been having "relationship problems" for months, and that he was already living separately from his wife, and he was looking to buy an apartment. Sources also told People that Andy and Kate "both had lawyers and were divorcing… but they hadn't filed yet." After all of those stories and more, Andy Spade released a statement on Wednesday:
"Kate was the most beautiful woman in the world. She was the kindest person I've ever known and my best friend for 35 years. My daughter and I are devastated by her loss, and can't even begin to fathom life without her. We are deeply heartbroken and miss her already," Andy Spade, 55, said in a statement to the New York Times on Wednesday.
"Kate suffered from depression and anxiety for many years. She was actively seeking help and working closely with her doctors to treat her disease, one that takes far too many lives. We were in touch with her the night before and she sounded happy. There was no indication and no warning that she would do this. It was a complete shock. And it clearly wasn't her. There were personal demons she was battling."
"For the past 10 months we had been living separately, but within a few blocks of each other. Bea was living with both of us …
Source:: Usa news site – Celebrity
(Visited 7 times, 1 visits today)