Geordie Greig: 7 Things You Don't Need To Know About The Daily Mail's New Editor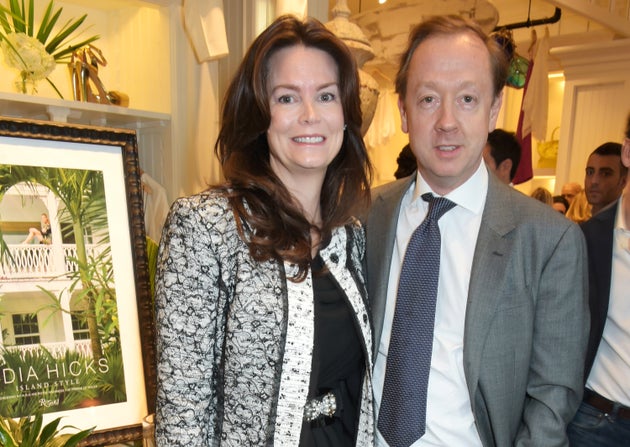 Geordie Greig is to become the new editor of the Daily Mail, replacing Paul Dacre at the helm of arguably Britain's most influential newspaper.
Dacre, who has been in the job for 26 years, has built up a reputation as one of the most fearsome people in the UK.
By contrast, Greig's reputation is a lot more low-key. Here are seven vaguely interesting facts about him.
1) He's a Remainer
Well, the Mail on Sunday was under his editorship, putting it at loggerheads with its sister publication.
In its final edition before the referendum, the paper came out in favour of Remain, warning it is "not the time to risk the peace and prosperity" of the UK.
Evidence of the ongoing rivalry between Dacre and Grieg could be evidenced in Greig's choice of columnists, in particular this chap.
Brexit was a tragic mistake. That's why I support Best for Britain. https://t.co/9y7irQhmve
— George Soros (@georgesoros) May 25, 20182) He's pretty posh
Greig's life is a veritable checklist of posho criteria:
son of a Knightgrandson of a Lordsister was Princess Diana's lady-in-waitingwent to Etonwent to Oxford
So it's unsurprising that…
3) He used to be the editor of Tatler
The high-society magazine that publishes such everyday person stories like this…
Ever wondered what it's like being a billionaire in Monaco? We tried it https://t.co/50Z4byozSe
— Tatler (@Tatlermagazine) June 7, 20184) He's not actually a Geordie
His name is George and he was born in Lambeth, not Newcastle.
5) He's very well-connected
So well-connected in fact that in 2005, The Observer named him "Britain's best-connected man".
And he started networking at a young age:
"When I was at school, I used to write to people. I'm a great letter-writer, still. I like email, but I love letters … I'm having this ongoing discussion – letters, all letters – with Madonna about Sylvia Plath, you know… Anyway, I was about 14, and I wrote to Cecil Beaton because I was interested in Bacon at the time, and Beaton knew him. And he wrote back. Terrible hand, because he had Parkinson's."
6) His social media game is questionable.
An account purporting to be Greig set up in April of 2012 has so far tweeted once.
And it was a far-from-solid effort.
I
— Geordie Greig (@Geordie_Greig) August 26, 20137) He's mates with Hugh Grant…
… and he lives in Notting Hill. COINCIDENCE?
Yes, most likely.
Source:: The Huffington Post – UK Entertainment
(Visited 3 times, 1 visits today)