Destiny 2: Forsaken Expansion Arrives 4 September Including New Raid, Weapons And More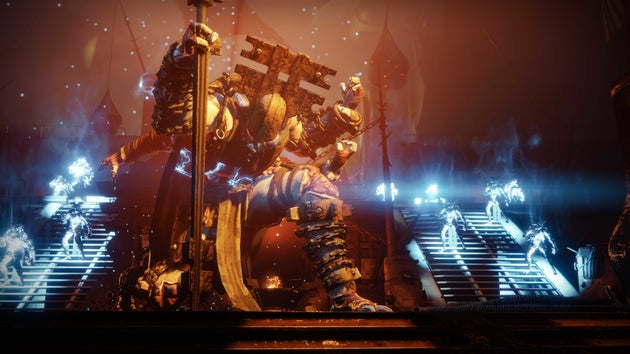 Bungie has unveiled a huge new expansion for Destiny 2 and it's called Forsaken.
The major expansion will include new locations, new weapons and armour, a new Raid, new supers, a new enemy race and finally a new activity called Gambit.
Destiny 2 has had something of a rough patch recently. Since its launch players have complained about the lack of loot, things to do once you've completed the game and fundamental changes to the way the game was played.
Bungie are hoping that Forsaken will right many of these wrongs and include a lot of changes that will actually revert the game back to the way it was at the end of the original.
Weapon slots have been changed so that players can now freely move their weapons between slots. Just like Destiny 1 weapons will now have their stats randomised, giving players more of a reason to keep hunting for the same piece of loot. There will also be a comprehensive levelling up system for exotics – the rarest weapons and armour in the game.
In addition to these quality-of-life improvements Forsaken will include a lot of new content.
The expansion's new location is our solar system's asteroid belt, known in Destiny as 'The Reef'. Within this there will be three playable locations including a new city location called the Dreaming City. This huge location will not only house the brand-new raid but will also contain quests, secret locations, puzzles and of course loot.
While not much is known about the storyline we do know that players will be hunting down the worst criminals in the solar system including those from a brand-new race known as the Skorn.
In addition to new enemies each class (Hunter, Titan and Warlock) will get brand-new supers across each of the sub-classes.
Bungie is also introducing a brand-new weapon type: Bow and arrows. It's not clear how they'll play but it looks like they'll be a high-damage weapon with a very low rate-of-fire.
Finally there's a brand-new game mode called Gambit. Two teams of 4-players will be pitted against each other in two separate arenas.
Each team then has to face waves of enemies, and for each enemy they kill they'll be rewarded with a mote. Players can then use these motes make the opposing team's enemies even harder, presenting them with even greater challenges. Reach a certain number of motes and you can even send one of your team into …
Source:: The Huffington Post – UK Entertainment
(Visited 5 times, 1 visits today)