New Photos Reveal The Charred Remains Of The Flat Where The Grenfell Tower Blaze Began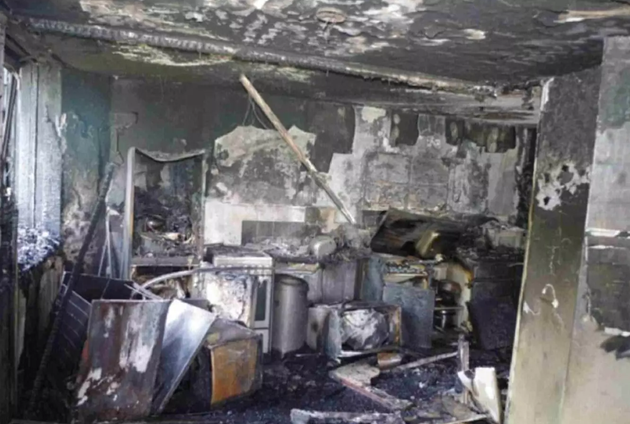 Shocking photos of the charred remains of the flat where the deadly Grenfell Tower fire originated have been released for the first time as part of a public inquiry into the blaze.
Images from inside the burnt-out home show the apartment, on the fourth floor of the 21-storey tower, completely destroyed, with the kitchen almost unrecognisable and many of the appliances melted or charred.
Meanwhile, photos of the living room show two sofas and a television still arranged in place, with debris scattered around the room.
The images come after an expert at the enquiry claimed that the "stay put strategy" pursued by the fire service during the fire "effectively failed" barely half an hour after the fire started.
Dr Barbara Lane's report found that all residents should have been evacuated much earlier, adding that there needs to be "serious and urgent" consideration to changing the current approach in buildings enveloped in similar material to Grenfell.
Seventy-one people were killed during the tragedy in Kensington, west London, on June 14 last year.
A further person died in January after a long battle with a pre-existing condition, having never left hospital after the fire.
Related…
Every Grenfell Resident 'Should Have Been Evacuated Within 46 Minutes', Inquiry Told
…
Source:: The Huffington Post – UK Entertainment
(Visited 5 times, 1 visits today)